London Irish coach Brian Smith wary of "Toby Booth factor"
Last updated on .From the section Rugby Union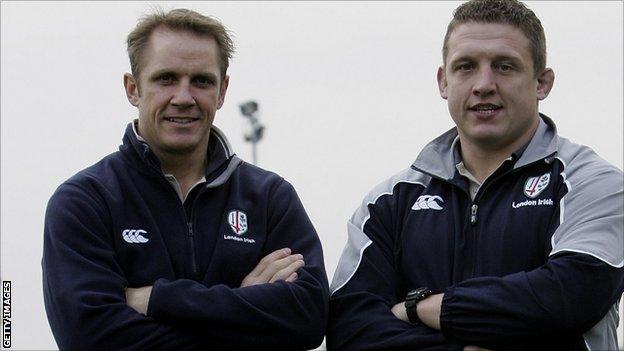 London Irish director of rugby Brian Smith has admitted he is wary of the "Toby Booth factor" ahead of his side's trip to Bath this weekend.
And Smith is aware Booth will be keen to avenge their defeat earlier in the season and get one over his old side.
"It'll be a good arm-wrestle and we'll have to meet the challenge head on," Smith told BBC Radio Berkshire.
Smith added: "It's really tough, the Boothy factor. I've worked with him before and we've been in the trenches together and so have some of the players here.
"We wish him all the best but it's a bit like whenever you are playing pool or cards with a mate, you always want to beat them that little bit more then someone you don't know.
"So, our boys will be feeling that. I know Boothy and Neil Hatley will want to get square because we got one up on them at the beginning of the season.
"So we are going there to try and get the double and do a smash and grab, and they'll be doing their upmost to try and square the ledger, so it'll be a good contest."
Smith, whose side beat Saracens last weekend, added: "We feel we are good enough to win but we have to get points out of the game.
"But at the end of the day we'll have a beer in the club house and a good laugh."