Leicester Tigers' Wessel Jooste set to join Castres
Last updated on .From the section Rugby Union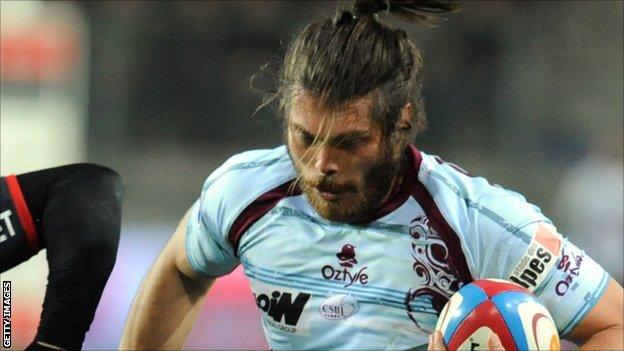 Leicester Tigers' Wessel Jooste is in talks with French side Castres about a loan move until the end of the season.
Director of rugby Richard Cockerill said a loan move made sense.
"There isn't much much opportunity for him to play and there was a very good opportunity to go to Castres and play," Cockerill told BBC Radio Leicester.
"Where that leaves us moving forward long term we will have to see.
"We may or may not have been in the position to offer him a contract for next season so the right thing to do from his end was to give him the opportunity to go and play and get himself a contract for the foreseeable future.
"That's how it works out sometimes. He's a good guy we have managed him pretty well and I didn't think it was the right to keep him here just in case. I could have, but you have to look at the bigger picture and look after the player's welfare.
Cockerill added: "The whole thing has been a little bit unfortunate for him from start to finish. He was injured, then had a nasty nerve injury and now he is fit enough to play he has the opportunity to go to Castres and play because they have have some injury issues."