Casement Park residents criticise GAA over redevelopment plans
Last updated on .From the section Northern Ireland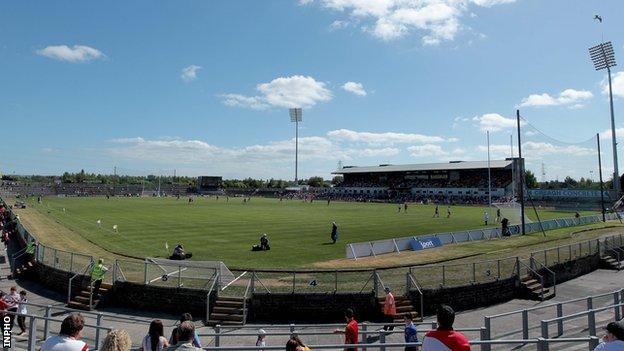 A Casement Park residents' group has accused the GAA of giving "misleading and factually inaccurate information" over the redevelopment of the stadium.
A group of local residents, called the Mooreland Owenvarragh Residents Association, are concerned about the height of the proposed new 38,000 all-seater stadium in west Belfast.
The potential shadow impact on local housing is another issue being raised.
The group claim their concerns have not been seriously addressed by the GAA.
The residents' group (MORA), which is being chaired by former Down hurling manager John Crossey, is calling for a meeting with the Department of Culture, Arts and Leisure Minister Caral Ni Chuilin.
The group has held several meetings with the GAA in the last 12 months over the proximity of the £76m redevelopment project to local housing, and the impact it will have on the community and quality of life of local residents.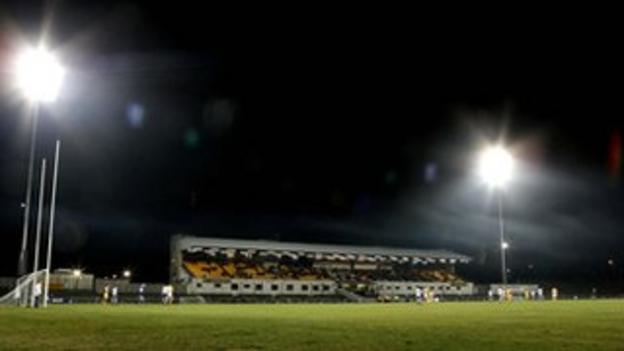 "Although it is the case that the meetings have been professional and genial, the Association remains concerned that issues raised on behalf of local people have not been seriously addressed by the GAA," said Crossey.
The residents are disappointed with plans to facilitate access for organisers through a tunnel entrance which goes through a small cul-de-sac in Mooreland Park.
The residents' group, which was formed in 2012, has already met with similar groups which sprung up during the redevelopment of Croke Park and the Aviva Stadium in Dublin.
They have held meetings with local political representatives, including the Environment Minister Alex Atwood, but DCAL Minister Caral Ni Chuilin has as yet not agreed to meet with the residents' group.
"A visual impact survey has not been carried out, despite a request from MORA on a number of occasions, and a shadow impact survey has still not been carried out, despite repeated requests," Crossey added.
A public consultation process is currently underway until April 2013, after which a community consultation report on the stadium will be published.
The Ulster Council pledged to build a stadium that will enhance the local community when it unveiled plans for the rebuild at a launch in the City Hall in early February.
The stadium will be built with the help of government funding (£62m) and the GAA's Central Council (£14m).
The GAA hope the new stadium will be ready before the end of 2016.