London Welsh flanker Lee Beach announces retirement date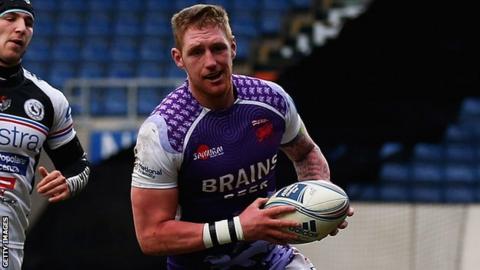 London Welsh flanker Lee Beach has announced he will retire from full-time rugby at the end of the season.
The 30-year-old, who captained Wales to the 2009 Rugby World Cup Sevens title, has made 93 appearances during a four-year spell with the club.
Beach told the club website: "I'm sad to go, but it's a good time to finish and just play part-time in Wales.
"Winning the Championship was one of the best moments of my career; I hope the club can stay in the Premiership."