Eifion Lewis-Roberts: Sale prop innocent of drug offence
Last updated on .From the section Rugby Union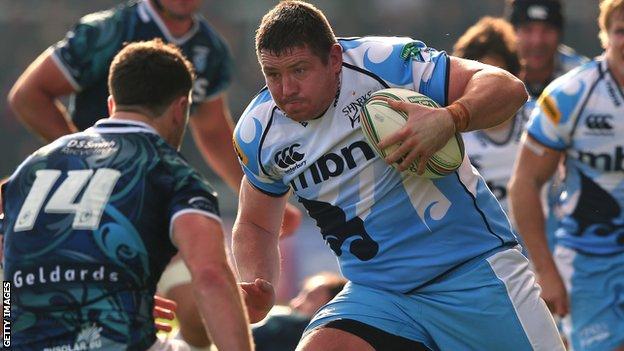 Sale Sharks prop Eifion Lewis-Roberts has been cleared after an investigation into a random drug test carried out while he was playing for Toulon.
A French newspaper reported in February that the Welshman, 32, had provided a positive sample in his final match for the club before
But a hearing was satisfied that Lewis-Roberts had not intentionally attempted to enhance his performance.
The Rugby Players' Association said they were "relieved" at the verdict.
The RPA's rugby director David Barnes said: "This is the correct decision and we are relieved that an innocent player has not had his reputation unnecessarily damaged.
"For Eifion to have had this hanging over him since the test took place in June 2012 is unacceptable in professional sport.
"In this case, as the panel have agreed, there was no intention on the player's part to enhance his sporting performance and he has fully co-operated with the investigation to prove his innocence."