Leicester Tigers: George Chuter to be given testimonial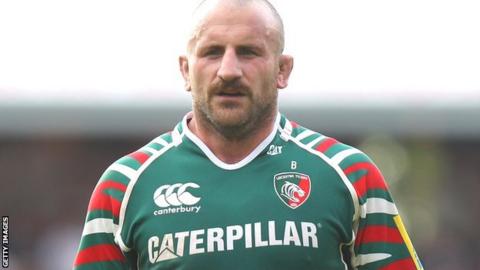 Leicester Tigers hooker George Chuter is to be honoured with a testimonial next year in what will be his 14th season at Welford Road.
Chuter, 36, was told he may have to leave the club this summer, but he signed a new one-year deal after Jimmy Stevens was signed by London Irish.
The former England player said he would take on a mentoring role but still hoped to see some first-team action.
He told BBC Radio Leicester: "I'm really excited about next year."
Chuter added that he approached other clubs when his Leicester future was put in doubt.
He explained: "I'd got it in my head that I was leaving and to then find out that I was actually staying was a relief in some ways and it was quite a strange situation.
"I'm very pleased to be staying. I do hold a special place in my heart for the club."