Mariano Sambucetti: Bristol lock agrees new contract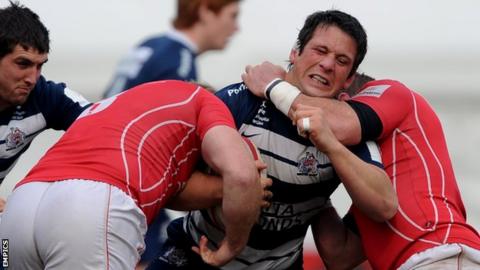 Argentine lock forward Mariano Sambucetti has extended his eight-year stay with Bristol by agreeing a new deal for the 2013-14 season.
The 33-year-old admitted he had received offers from other clubs, but opted to stay at the Memorial Stadium.
"Apart from my hometown team in Argentina, Bristol is the only club that I would ever play for," he said.
"As a player, I've been taught to play this game for the love of the shirt and that's what I found here."
Sambucetti, who has won 13 caps for his country, made his Bristol debut in 2005 against Coventry and has become a firm favourite with fans.
"Bristol will always be the club close to my heart.
"The supporters have been incredible throughout my time here and I have been humbled by their support for me," he added.