Plymouth Albion captain Ruairi Cushion signs new deal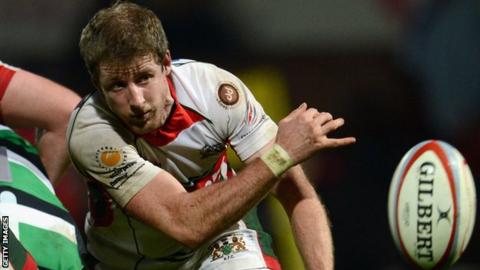 Plymouth Albion captain Ruairi Cushion has signed a new one-year contract at the Brickfields.
The 29-year-old, who will begin his fifth season in Plymouth in September, has played 93 games for the club.
Cushion will combine his playing time with a physiotherapy course that he is studying at Plymouth University.
"Earlier this season I did think that I might retire and concentrate on my degree course, but quickly put that idea on the back burner," he said.
"I'm delighted to be have signed a contract to play for Albion for what will be my fifth season.
"With James Shanahan coming in as Albion's new head coach and a number of new players coming to the club, there are exciting times ahead at Brickfields," added the Irishman, who took over as captain midway through last season from Sean-Michael Stephen.