Graham Bell: Jersey captain set for final game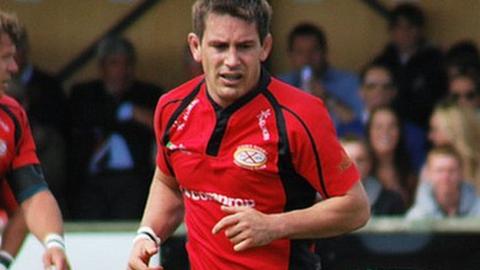 Jersey have confirmed that Saturday's Siam Cup match will be captain Graham Bell's final game for the club as they look to move towards full-time status.
The 32-year-old flanker's exit after five-years at Jersey follows news of scrum-half Dave McCormack's retirement.
Jersey also said it was unlikely Paul Rodgers, Brendan O'Brien, Ashley Maggs, Eoghan Nihill and Talite Vaoileti will get first XV rugby next year.
Fly-half Ross Broadfoot told the club he does not wish to play in 2013-2014.
"There are a number of fantastic servants of the club who will be missing next season as we move towards becoming a full-time professional squad, which we know is what will be required in order to compete more effectively in our second season in the Championship," said director of rugby Ben Harvey.
"These people played a key role in putting Jersey RFC on the map and we are enormously grateful for their efforts."