Injured Edinburgh centre Ben Cairns begins Currie coaching role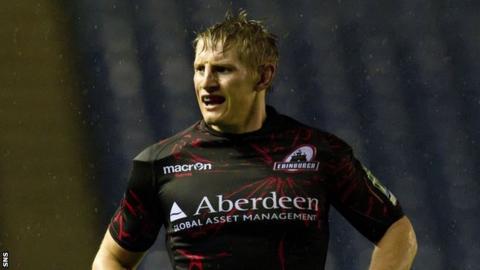 Scotland international Ben Cairns will begin a coaching role with Currie but still hopes to win a new deal to continue playing with Edinburgh.
The 27-year-old has been beset by knee problems in recent years and is out of contract this summer.
"I still believe I have a lot offer on the pitch," said centre Cairns.
"But a professional playing career is a short one and it's important we all prepare ourselves for life after rugby."
Cartilage problems last year followed a cruciate ligament injury in 2011 for Cairns.
"I'm really grateful for the chance offered by both Edinburgh Rugby and Currie to pursue my ambitions of playing and coaching at two great clubs," he added.