Phil Vickery backs Cornwall for County Championship final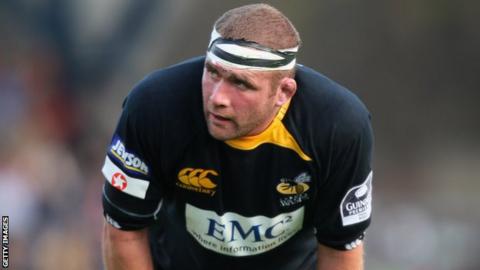 Former England captain Phil Vickery believes Cornwall has what it takes to win the County Championship for the first time since 1999.
The former Gloucester, Wasps and British and Irish Lions prop began his career at Bude and played for Redruth, and is proud of his Cornish heritage.
"I think Cornwall can do it - they've certainly got the ability to do it," he told BBC Radio Cornwall.
"I'm extremely proud for them and I just hope they can go all the way."
Some have questioned the profile of the County Championship in recent years with the event no longer being a stand-alone event at Twickenham.
But Vickery says for the people of Cornwall the game is a massive occasion.
"Seeing that black and gold at Twickenham, running out representing your county, it's a huge day and one I'm extremely jealous of," the 37-year-old said.
"They'll look forward to it in Cornwall, they know how passionate the supporters are about their team and know how good this Cornish team is.
"Representing your county at Twickenham, with all the people behind you - the County Championship is, for me, as important as any competition. Don't let people drag you down, it's a fantastic opportunity to showcase the county.
"Anyone who puts on a Cornwall jersey and says to me that it doesn't mean anything, then look out.
"Those 15 lads have got the opportunity to really champion where we come from. "I'm extremely proud of my heritage and my roots in the county and I can't wait for the boys to get the right result this weekend."