Mike Blair column: Predictability and errors undermine rusty Scots

By Mike Blair
Former Scotland scrum-half
Last updated on .From the section Rugby Union57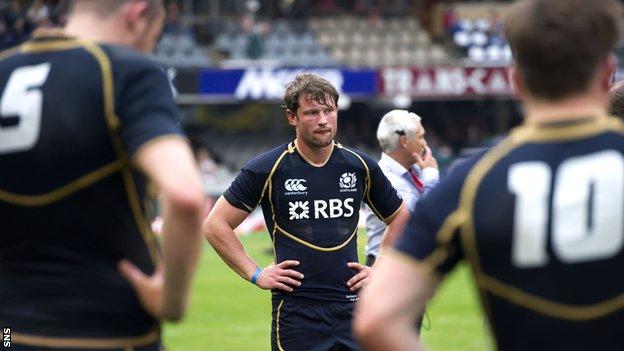 For the majority of the Scottish players, the was the first game they had played in more than a month.
It was the first time Scotland had played together in about three months and, unfortunately, it certainly looked like it.
The first 20 minutes in particular looked like a pre-season hit out. Three errors with the first three possessions - kick-off directly into touch, a tapped back lineout take and a dropped ball in midfield from a set-piece play - made for uncomfortable viewing.
There is so much natural ability in this Samoan squad that they didn't need a second invitation and made the most of their opportunities with two tries in the first 12 minutes.
This natural ability is the reason why Samoa are able to find their game easier after a break in playing than the more structured Scots.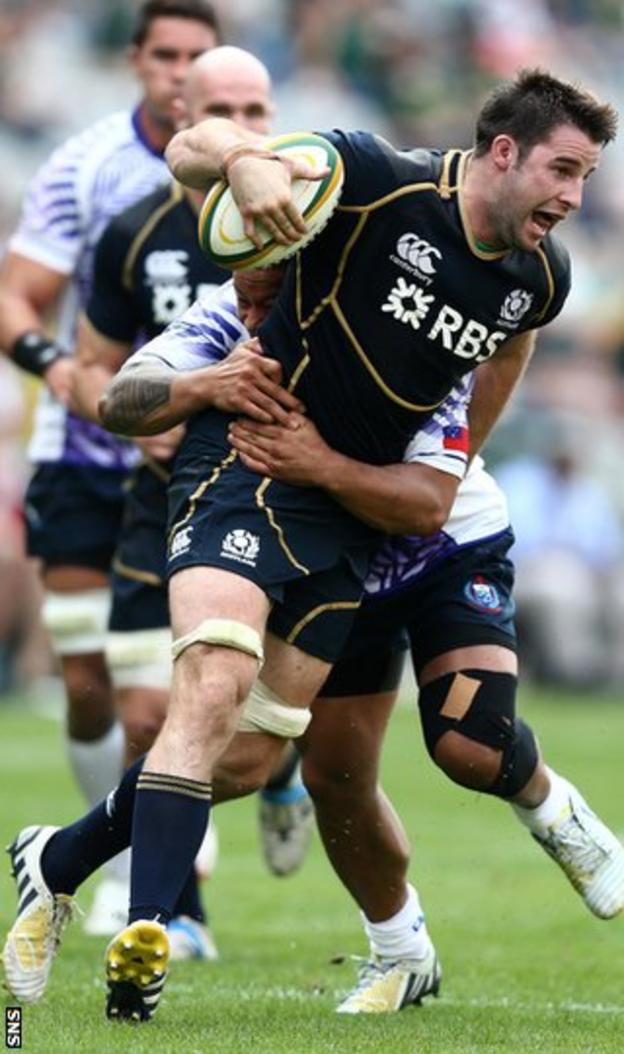 The Scottish game relies on team synergy and understanding of a game plan to find their flow, but Samoa, with game breakers like wingers Alapati Leiua and Alesana Tuilangi, seem to read each other so well. It is like they are playing together in the back garden, without a care in the word.
There were a few things that caught my eye in the game from a Scottish perspective. .
Scotland need to find a bit of tempo in their game. I understand the need for organisation when exiting from their own third of the pitch and also that, against a team like Samoa, a 'Barbarians' style game is not ideal. However, when Scotland have the ball, there needs to be more urgency.
A quick tap penalty here or there, or quick throw-ins. Because everything is so structured, it means always attacking a structured defence. The easiest defence to play against is an unstructured defence. More turnovers will also produce better attacking opportunities and they were in short supply.
I liked the way they tried to use Johnnie Beattie in a first and second receiver role from set plays, distributing a bit rather than just head down the whole time. It means the defence must be more aware of players around him rather than just concentrating on a one-on-one tackle. Beattie has a great skill set and this will develop Scotland's attack.
Against a team like Samoa, one of the key facets of play is defence from kick chase and this was one of the most disappointing parts of the Scottish game.
Scotland always looked short on numbers and this was a result of kicking under pressure, which in turn was down to the lack of accuracy and intensity in the breakdown, leading to more players being caught up around the ruck or on the ground.
Yes, you've heard the breakdown complaints before and, again, it just wasn't brutal or efficient enough.
I thought Matt Scott looked explosive on the ball and dangerous when carrying. He needs to continue to assert himself in internationals now that he is becoming more experienced and help the decision-makers around him.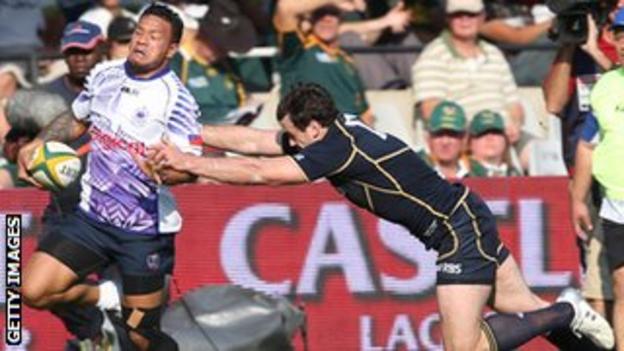 There were too may errors. Whenever there was some decent field position or a half break, the pressure valve was released as a handling mistake was made, either through poor technique or a bad decision to make the pass.
Injuries will be a cause for concern, with Tom Heathcote, leaving the field. With Ryan Grant also being called up to the Lions, along with the other three who were already there, it is clear that resources are going to be stretched.
I said in that the bigger picture for this tour was the blooding of young players with a view to 2015 and, having lost this game against Samoa, this young side need to quickly put it behind them, take the positives, analyse the negatives and look forward to a huge challenge against the South Africans next week.