Lions 2013: A spectacular tour that ended 16 years of hurt
By Bryn Palmer
BBC Sport in Sydney
Last updated on .From the section Rugby Union152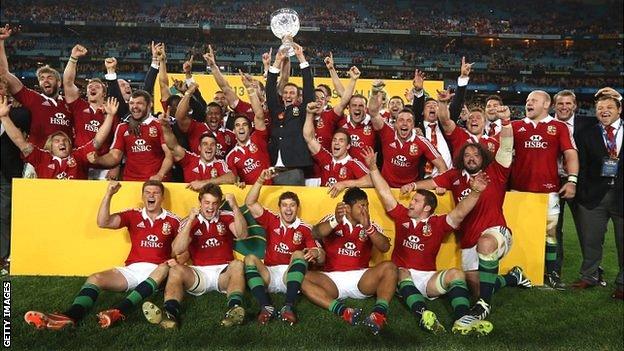 From the heat and humidity of Hong Kong, to the balmy, blue skies of sparkling Sydney, the 2013 Lions adventure was a remarkable tour de force.
The juggernaut rolled into seven different cities for 10 matches across six weeks, culminating in three Test matches which provided spectacular sporting theatre.
And to top it all, the Lions achieved only their second series victory of the professional era, 16 years after their last in South Africa.
The 30,000-plus travelling fans among the famous sea of red might have spent a fortune, but the enduring "I was there" value of Saturday's stunning victory in the Olympic Stadium was priceless.
And not just to the spectators. Sam Warburton, free from the responsibility of the Lions captaincy after injury ruled him out of the final Test, revelled in becoming one of them, rejoicing in one of the all-time great Lions victories.
"I was standing up, punching my fist, I was going absolutely mental, screaming like a girl!" he said.
If the tour finished on a dizzying high, along the way there were the usual political and diplomatic controversies, par for the course it seems on Lions tours.
From the moment Barbarians hooker Schalk Brits landed a punch on the jaw of Saracens club-mate Owen Farrell in the opener in Hong Kong, there was never a dull day.
Allegations of 'spying' against the Wallabies swiftly surfaced on arrival in Australia, denied and derided on both sides.
The disciplinary machinations caused intrigue and conspiracy theories aplenty.
Cian Healy's 'biting' hearing. Cleared. James Horwill's citing for a 'stamp' on Alun Wyn Jones. Cleared, to the chagrin of many. Put back in the dock by the game's governing body. Cleared again.
Players got injured, as they tend to on Lions tours. There were 10 notable injuries, but only two Lions - loose-head props Healy and Gethin Jenkins - were forced to fly home.
Head doctor James Robson and his medical team performed miracles, restoring the likes of Tommy Bowe, George North, Jamie Roberts and Manu Tuilagi to fitness in record time.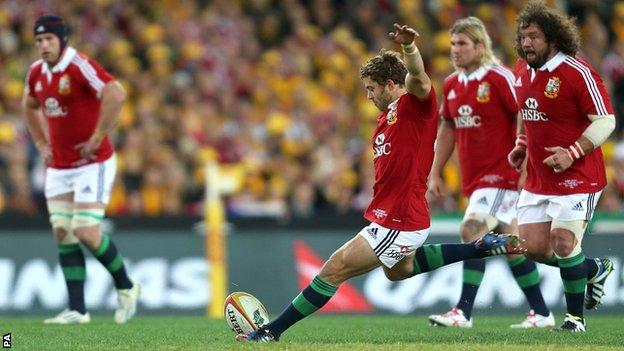 Replacements flew in - a record-equalling eight in all. Some, like Alex Corbisiero, arrived from far -flung corners of the globe, a two-day, five-flight haul from Argentina.
Others, like Ulster prop Tom Court, happened to be visiting his home city of Brisbane, and wound up turning out for the Lions against the Melbourne Rebels.
More remarkably, Shane Williams stepped out of international retirement into a banana-skin comeback against the ACT Brumbies, along with two other players 'fresh' off the plane.
Unsurprisingly, the Lions lacked cohesion and, seemingly, motivation that freezing Canberra night, with the realisation among some that they would play no part in the first Test. It was the only real downer of the whole tour, on the playing side.
Come the business end, it was non-stop drama. Three Wallabies carted off in the first Test Brisbane, seeing stars. Kurtley Beale's costly slip, at the mercy of moulded boots. George North picking up Israel Folau like a sack of spuds in the second Test in Melbourne. Warburton limping off, unable to see his team over the line. Leigh Halfpenny's last-minute long-ranger, lacking the legs.
The Lions rode their luck in the opener, but fortune favoured a belligerent Australia in the second.
Then came BOD-gate, a selection bombshell three days before the final Test. Cue outrage and opprobrium. How dare the Lions coach have the temerity to drop Brian O'Driscoll, a living legend, for the first time in his life, before a match that would provide the crowning glory for one of the all-time great careers?
It was a sticky 72 hours, as Warren Gatland conceded. Even his own tour manager was flummoxed by O'Driscoll's omission.
"I can tell you I was as disappointed as anyone because Brian has been the outstanding player in the northern hemisphere for the past 20-30 years," said Andy Irvine on Sunday, reiterating his reverence for a player he placed alongside, or even above, Lions luminaries such as Mike Gibson, Gareth Edwards, Willie-John McBride and Martin Johnson.
"Personally I think he out-strips them," Irvine added, to emphasise just how big a call Gatland had made. "It was obviously a massive wrench not to have him in the team but Warren made a very difficult decision. He did what he thought was the best for the team as a whole. It would have been far easier for him to have picked Brian."
As Gatland acknowledged, in the end it didn't make a great deal of difference. "If I had selected Brian, we would have won the game anyway with that performance," he said. "But at the time it was a rugby decision, not a sentimental one."
Gatland pointed out it wasn't the only tough call he had to make. Wing Alex Cuthbert was dropped after scoring a superb try in the first-Test victory, making way for the fit-again Bowe.
While this was the end for some Lions - O'Driscoll (eight Tests on four tours), Paul O'Connell (seven on three) and Adam Jones (five on two) all deservedly bowed out as series winners - many more are likely to be in New Zealand, fitness permitting.
Of the 23 who clinched the series, only Jones and Mike Phillips are on the wrong side of 30. Most should have at least another tour in them, some two or more. North, just 21, could conceivably return to Australia with the Lions 12 years on, as O'Driscoll did, if his formidable body holds up.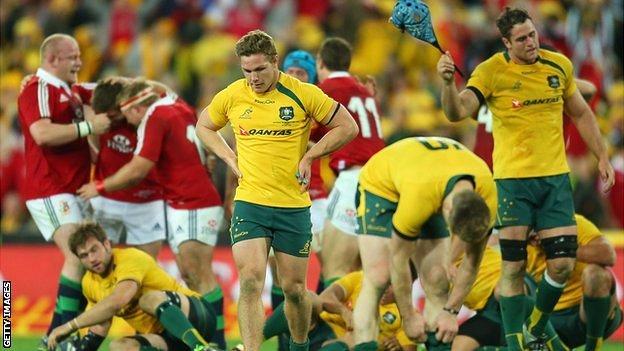 The younger element, with North, Warburton, Farrell, Dan Lydiate and Leigh Halfpenny in the vanguard, are uber-professional, fiercely dedicated and ambitious.
On this tour, that culture has rubbed off on some of the older members, who might not previously have been such enthusiastic advocates of late-night analysis on the laptop.
Irvine provided an example of the prevalent attitude as he recalled passing by the team room in the early hours of the morning after the first Test victory in Brisbane.
"It was about 2.30 am and some were watching TV, and others were doing some analysis, Mike Phillips among them," he said. "Usually by 2.30 on a Sunday morning, Mike is in a different place! But it just goes to show the fantastic culture of the group. They are great role models as well."
Even in a country where rugby union is only the fourth or fifth biggest sport, the Lions were big business. More than 400,000 spectators attended their 10 matches, nearly half of those for the three Tests.
"It is something we need to preserve for the modern game," Gatland said. "As a concept, it is special. It has been a privilege to be part of and experience it again."
Gatland revealed he had received messages from friends in New Zealand who were more interested in the Lions than the All Blacks' own recent series against France.
Once the dust settles on this adventure, thoughts will turn to the next one in 2017. Only one Lions squad has triumphed in the land of the long white cloud, in 1971.
Would Gatland fancy a crack at breaching what will be a 46-year gap against his native country?
"I don't know, there is a lot of water to go under the bridge before that," he grinned. "If the opportunity became available again, it is something potentially I might look at."
There might be another scenario, one all connected with this tour wouldn't necessarily welcome, which could see Gatland coaching the All Blacks against the Lions.
But that will likely depend on the fortunes of the defending champions at the 2015 World Cup, which will swiftly hove into view when Gatland resumes his duties with Wales this autumn.
That is for the future. For now this Lions squad can reflect on a job well done. Whatever else they achieve in their careers, they have joined the illustrious ranks of Lions series winners.
Sir Ian McGeechan, trying to encapsulate what that achievement means, told his players before the second Test in South Africa in 1997 that if they triumphed that day, there would be a knowing look that passed between them every time they met for the rest of their lives.
These Lions now have their own look.