Launceston centre Nielson Webber ruled out with knee injury
Last updated on .From the section Rugby Union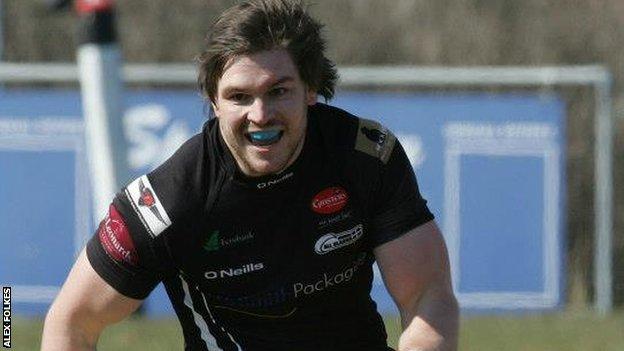 Launceston centre Nielson Webber has been told he will miss the start of the season after injuring his knee on England Counties duty.
Webber, who can also play at scrum-half, ruptured his posterior cruciate ligament against Belgium A in June.
"I have to see the specialist again but thankfully I won't need surgery," Webber told BBC South West Sport.
"It's really frustrating, not only did I miss the Belgium game, it now looks like I'll be out for three months."
He added, "It's a weird one because I'd never heard of this injury before and I'm told you don't even really need your PCL.
"Apparently it's quite a common injury in rugby league and they just let the ligament shrivel up and die."
The South African born 24-year-old, who at the beginning of last season, went on to and England Counties.
"I'm not in any pain with the injury and I'm trying to stay as involved as I can on training nights," he continued.
"I'm hoping to stay as fit as possible while I'm sidelined so I can get back playing at the earliest opportunity."