Ulster name new Ravenhill centre after Nevin Spence
Last updated on .From the section Rugby Union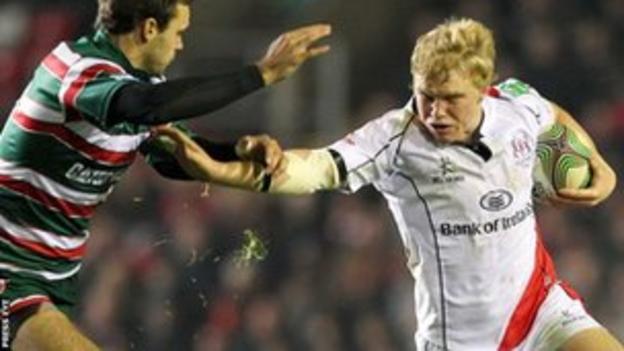 A new education and heritage centre being built at Ravenhill will be named in honour of the late Nevin Spence.
The Nevin Spence Centre is being built as part of a £14.7 million redevelopment of Ulster's home ground.
Spence, 22, was tragically killed along with his brother Graham and father Noel in a farming accident last September.
"It will be a vibrant centre and a testimony to the type of life that Nevin chose to lead," said John Robinson, Ulster Branch president.
Housed in the new Memorial End Stand, the Nevin Spence Centre will contain interactive and audio-visual content and will enable visitors to explore the history of rugby in Ulster and the benefits that the game has for supporters, players and society in general.
"I believe that it is entirely fitting that the IRFU Ulster Branch has decided to name the new education and heritage centre at Ravenhill - 'The Nevin Spence Centre," added Robinson.
"This facility will have a special emphasis on visits by young people and will demonstrate the benefits that sport can bring to everyone."
The Nevin Spence Centre is scheduled to open in September 2014.