Plymouth Albion appoint Ruairi Cushion as club captain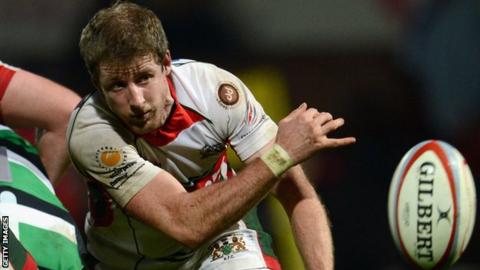 Plymouth Albion have named scrum-half Ruairi Cushion as club captain.
The 29-year-old assumed captaincy duties from Sean-Michael Stephen midway through last season, but new coach James Shanahan has now given him an official position.
But Shanahan will select a matchday skipper on a game by game basis.
"Ruairi is a natural leader and knows Plymouth Albion through and through. He is well respected and when he talks the players listen," said Shanahan.
"The matchday captain will be one of the senior players. In pre-season Rhys Oakley, Sean-Michael Stephen and Eoghan Grace have captained the side, and in all probability the matchday captain will one of these three.
"All three are natural leaders but saying that there are one or two others in the squad who are showing leadership qualities and could easily do the job."