Jersey's Fred Silcock says team will improve on pre-season form
Last updated on .From the section Rugby Union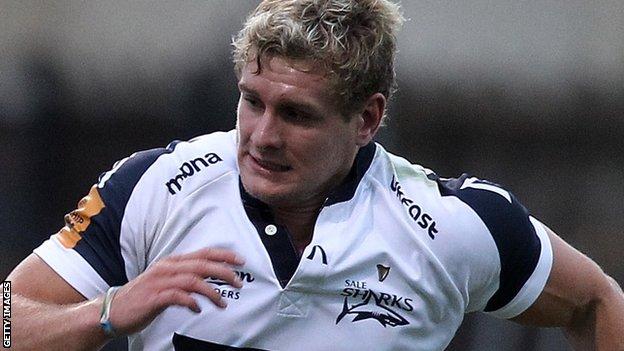 Jersey's Fred Silcock said there was no need to panic after his side's struggle to beat National League One side Coventry in Saturday's pre-season game.
"The team have got a few bits to work on, our structure wasn't quite there," the back-rower told BBC Radio Jersey.
"We didn't take a lot of the points on offer as it's a pre-season game. Hopefully if it was a league game we'd have gone for the posts more."
Jersey, who lost 69-7 to Premiership giants Leicester in their other pre-season outing, head off to France this week for a team-building camp before starting their Championship campaign against Plymouth Albion on 15 September.
He added: "We were throwing 50-50 passes and we could have played a bit more in their half but it is a pre-season game and that's what they're there for. Hopefully we can fix it and go into the Plymouth Albion game really firing.
"I'm delighted to have played in both of the games and I'm feeling quite confident so hopefully when it comes to Plymouth we'll all be there.
"We're off to France and that will be a good bonding experience.
"There's a lot of team building - we're all in tents and we've gone old school! Hopefully coming out the other end of it, we'll be ready."