Edinburgh's Greig Laidlaw wary of targets under new coach
Last updated on .From the section Rugby Union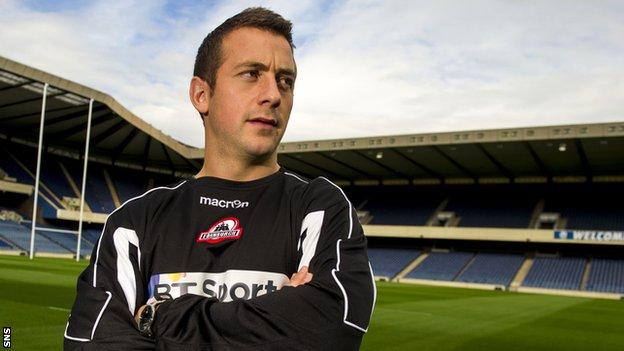 Edinburgh captain Greig Laidlaw is avoiding following by targeting silverware as the Pro12 season gets under way.
"I am always wary of saying that because other teams work hard as well," said the scrum-half.
The Murrayfield side disappointed last season and new coach Alan Solomons has only been in charge for three weeks.
"The goal is to take every game as it comes and win as many games as rugby as we possibly can," said Laidlaw.
"If we do that, we'll be in the upper echelons as well."
Laidlaw, who misses through injury, has been impressed with what Solomons and his team have brought to Edinburgh in their short time in charge.
"We're well prepared," the Scotland international told BBC Scotland.
"It was a bit of a rush with Alan and the boys coming in a bit late, but we've prepared the best we can.
"We've done some good things in pre-season games, the boys are in a good place and looking forward to what will be a tough challenge in Munster on Saturday night."
Solomons was also wary of making predictions, pointing out that his switch from Eastern Province Kings had been delayed because of a late end to the Super Rugby season.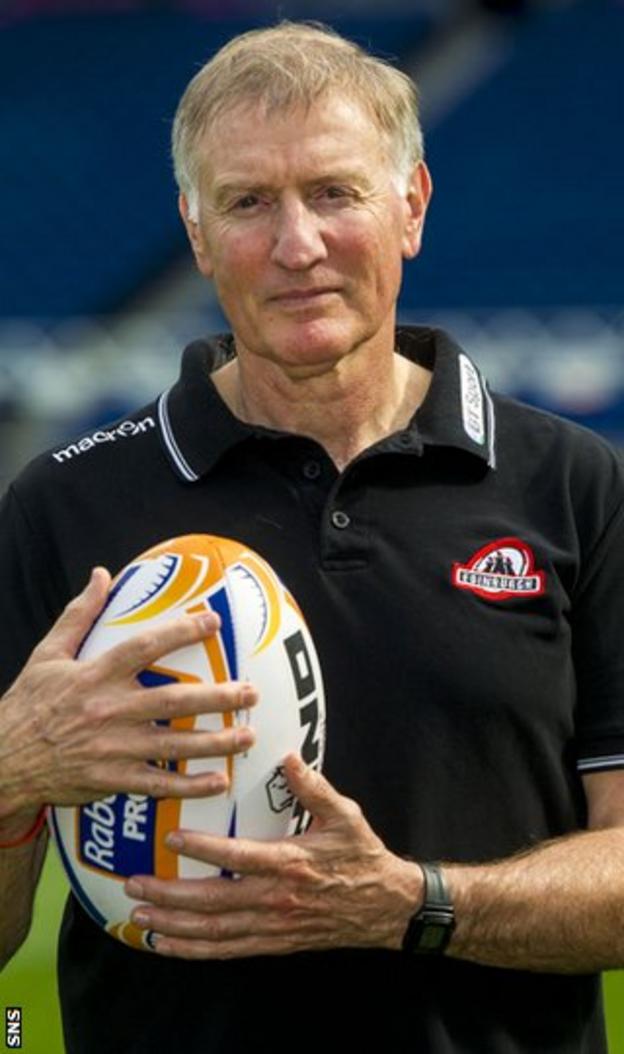 "I am told that Edinburgh in the last couple of years has gone a bit off track and the goal is to get Edinburgh Rugby back on track, for us to earn respect from our opponents, respect from our supporters and respect from the general rugby public," he said.
"And the way we have got to do that is the way that we play, so performance this year is going to be very, very important and the goal for us to perform in such a way as that we earn respect.
"We mustn't concern ourselves with the results. If we get our performance right then we'll get the result we deserve.
"We put the cart before the horse when we starting talking about winning this or that."
Solomons repeated his mantra that it will take him
"I will only know about the squad and the depth we have within the squad probably by the end of October," added the South African.
"Certainly, everybody within the squad has been willing to put it in and the acid test will come now we go into competition.
"So, in a sense, we are having pre-season in season, but that's the way it is and the real opportunity lies for next year."