Heineken Cup: Qualification changes are needed - Andy Nicol
Last updated on .From the section Rugby Union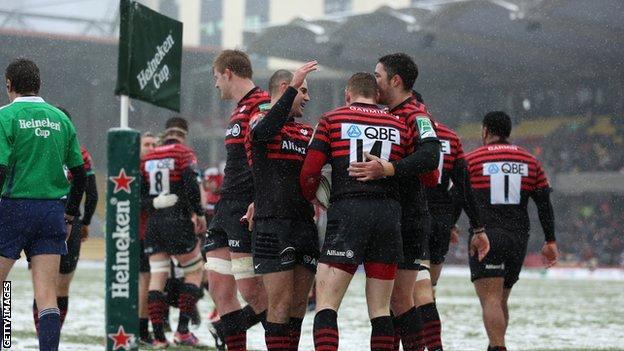 Former Scotland captain Andy Nicol believes English and French clubs are right to push for change in Heineken Cup qualifying rules.
Glasgow and Edinburgh qualify for Europe's top competition every year, regardless of league placing.
"I think a meritocracy is the right way forward," Nicol told BBC Radio Scotland.
But the British and Irish Lions scrum-half, who led Bath to Heineken Cup success in 1998, thinks each country should still have at least one representative in the elite contest.
Top-flight English and French clubs are also unhappy with how proceeds are shared and are proposing the formation of two 20-team competitions to replace the Heineken Cup and second-tier Amlin Challenge Cup.
"We've been here before with France and England; they are the two biggest boys in the playground and they flex their muscles every so often," said Nicol.
"But I think they have a point in certain aspects of the European game.
"I think it does need to be looked at because I don't agree with the qualification standings as they currently are.
"What they are doing here is a bit of brinkmanship. I don't think they are saying we are definitely not doing the Heineken Cup as we know it next season.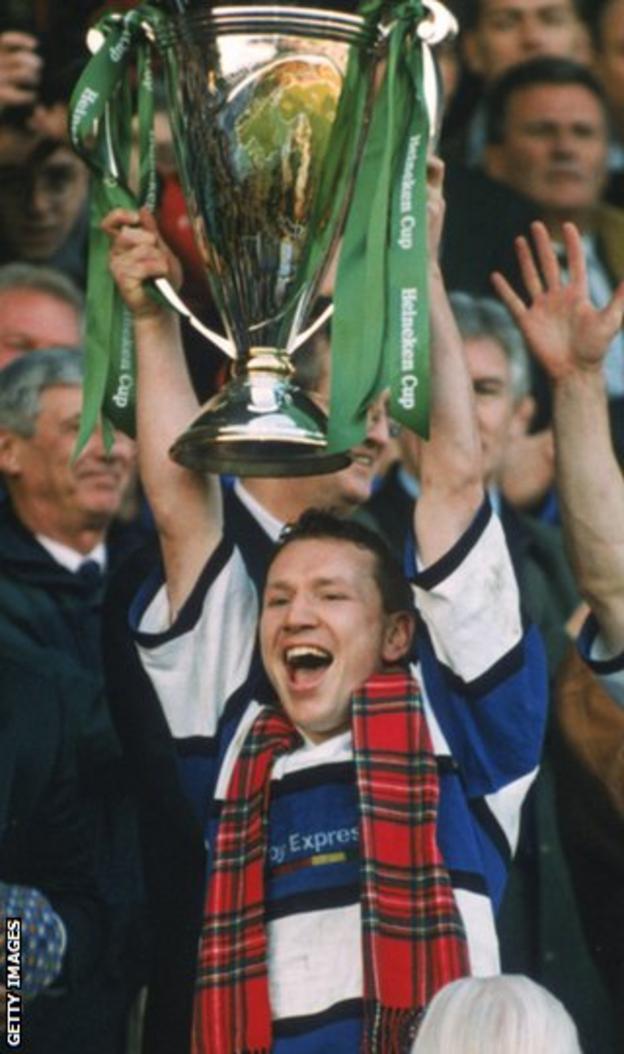 "They are saying let's move things along a bit quicker.
"I believe there was something like 40 differences between the various parties and that's down to about 10 now.
"They are getting close and this is just a push."
Glasgow have been in the Pro12 play-offs in the past two seasons, with Edinburgh finishing 10th and 11th in the 12-team division that has no relegation.
However, Edinburgh reached the Heineken Cup semi finals in 2012, losing out narrowly to Ulster.
Like their Scottish counterparts, the two Italian clubs in the Pro12 are guaranteed a Heineken Cup place, with Zebre failing to win a single league match last term.
"It [changing qualification rules] would up everyone's game," added Nicol.
"It makes the tournament more credible and will make end-of-season Pro12 games more competitive.
"In the last few years, Glasgow would have qualified by merit and Edinburgh wouldn't, so they would be in the Amlin Cup.
"I think that might be OK because we should reward success.
"As long as every country is represented. If neither of the Scottish sides were in the top six say, then I think the best-placed team should still get in.
"The Amlin is a good quality competition. Take a look at last year's quarter-finals - six of the teams were former Heineken Cup winners.
"There is no doubt the Heineken Cup is where everyone wants to be in but if you deserve to be in the Amlin that's where you deserve to be."