Heineken Cup: Unions must approve alternative plan - IRB
Last updated on .From the section Rugby Union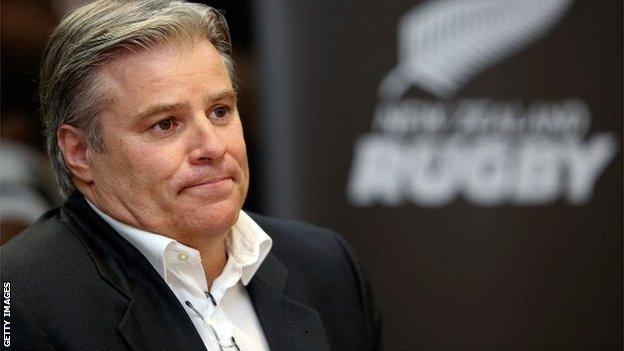 The International Rugby Board (IRB) would only back a new Anglo-French competition if it was approved by the French and English rugby unions.
The IRB council must sanction a cross-border competition and its preference is for a pan-European tournament.
But chief executive Brett Gosper said it could approve a new event if the clubs had the backing of their unions.
"The RFU would have to approve their clubs partaking in such a competition, and the French would have to approve their clubs," Gosper told BBC Sport.
"If both unions approve it and felt comfortable with it, for whatever reason that might be, then the likelihood is we'd approve it.
"If they are not comfortable with it, then it would be doubtful that we would approve such a competition.
"We want a full European contest, which is in the interests of the global game and the game in Europe."
Gosper insisted he remains "very hopeful and optimistic" a compromise can be reached.
The 12 English Premiership clubs reaffirmed their intention to put in place the new competition for next season at Wednesday's meeting of owners and chairmen, saying it "should be progressed with urgency" and "be open to teams from other countries".
A statement added: "The clubs see no purpose in new discussions starting as late as the end of October 2013, as proposed earlier this week."
Leicester Tigers chairman Peter Tom told BBC Radio Leicester: "The most important thing is that whatever happens is for the benefit of the clubs and English rugby.
"I am confident there will be a new competition which will be in the best interests of English rugby."
Meanwhile, England's World Cup-winning fly-half Jonny Wilkinson has given his backing to the Heineken Cup.
The 34-year-old kicked 11 points as Toulon defeated Clermont 16-15 in last season's final in Dublin.
"It would be an incredible shame if we weren't able to compete in the Heineken Cup which is, effectively, the World Cup for European clubs," Wilkinson told the London Evening Standard.
"It's a fabulous thing and the more people who can experience it, the better. However, if there is unhappiness and unrest then it needs to be sorted out and long may the competition continue."