Five Premiership players tested positive for recreational drugs
Last updated on .From the section Rugby Union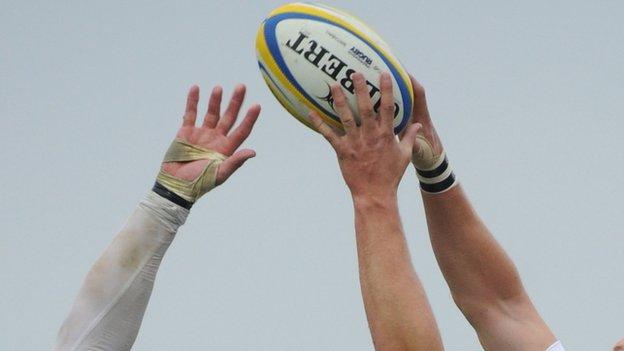 Five players at Premiership clubs tested positive for recreational drugs last season.
In its annual anti-doping report, the Rugby Football Union said the cases would be treated confidentially and punished with a "first-strike fine".
The tests came under the RFU's Illicit Drugs Programme, a series of out-of competition tests.
In 617 tests for performance-enhancing drugs, none were failed by Premiership players.
Testing for illicit drugs - cocaine, cannabis, amphetamines and ecstasy - was introduced in 2009 after four Bath players were suspended for substance use.
The players who returned positive samples will be offered counselling and will remain anonymous unless they transgress again.
Senior players who fail tests are fined £5,000, with a £1,000 fine given to academy players.
"The RFU, Premiership Rugby and the Rugby Players' Association are focused on protecting the health and welfare of the players and reputation of the game, which is why this was set up in 2010," said an RFU statement.
"We believe our strategy based on education, testing, deterrent and treatment will keep the number of test violations consistently low."
Five players of National League One level or below failed in-competition tests aimed at performance-enhancing substances.