Tomkins brothers: If trio play for England it will be league - Wane
Last updated on .From the section Rugby League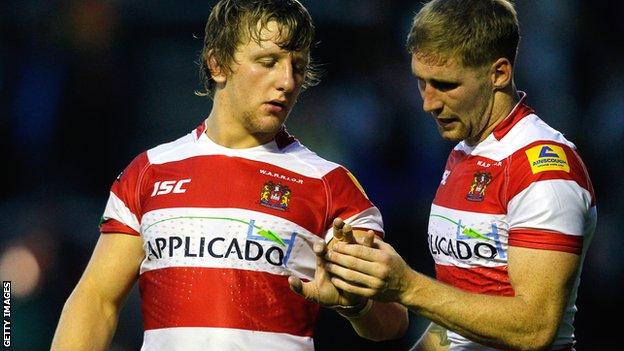 All three Tomkins brothers could play for England - but if they do it will be in rugby league, says Wigan coach Shaun Wane.
And Logan, 21, has been involved with the second-string England Knights.
"There's a chance of all three doing it and it would be league," Wane, who has coached the trio, told Radio 5 live.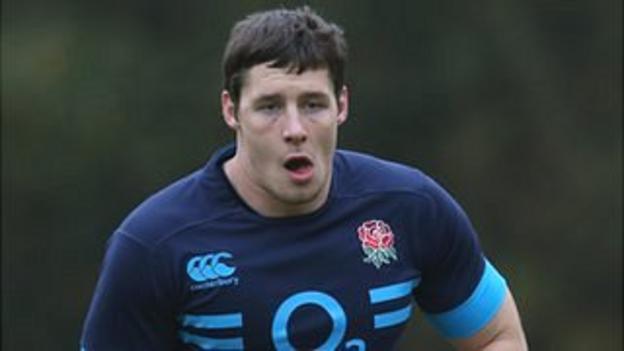 "Joel's still learning his game in rugby union and I played rugby union myself so I know how difficult that is. For him to do what he's done in that short period is outstanding.
"Sam's a league man and so's young Logan so if there's any game [they will play together for England in] it's going to be rugby league."
Three Burgess brothers - Sam, George and Tom - are in England's Rugby League World Cup squad and featured in the 28-20 defeat by Australia at the weekend.
Joel switched codes when he left Wigan to join Saracens in 2011 after making 149 appearances for his hometown club following his debut in 2005.
There has also been speculation in the past that Sam, who is joining NRL side New Zealand Warriors, might move to rugby union.
Mother Alison Tomkins will watch Joel in action at Twickenham on Saturday, rather than see Sam play for the rugby league side in the World Cup 206 miles away in Huddersfield.
"Joel's due everyone supporting him this time," Alison told BBC Radio 5 live.
"I don't see as many of Joel's games as I'd like to and I've only missed one of Sam's this year.
"Logan is coming down with me and Sam would be there if he could. They're all really proud of each other and they're supportive."
Sam is impressed with the speed that his brother has grasped union and joked of his disappointment at his family's decision to head to London.
He told BBC Sport: "It's a nice dilemma to have but they've all sold me out this week. Everyone's going down to Twickenham and it's the first game I can remember where I've got no family coming to watch, but there's a good reason for it.
"I'm massively proud. What he's done to go over to rugby union, which isn't an easy thing to do, and excel and be starting against the Aussies at Twickenham, it's amazing that he's done it in such a short space of time."
Joel confirmed that turning out for England was one of his key ambitions when he decided to leave league.
He told BBC Sport: "It was a big goal and one of the main reasons I came to rugby union and thankfully it's gone in the right direction up until now. Hopefully it can continue."