Wales v South Africa: Warren Gatland rejects Rolland meeting
Last updated on .From the section Rugby Union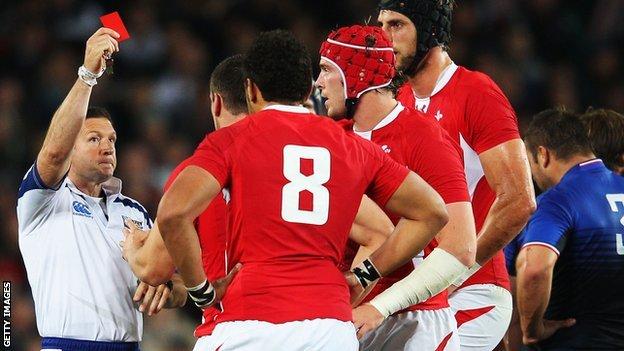 Coach Warren Gatland will not take up the opportunity to meet referee Alain Rolland before Wales' match against South Africa on Saturday.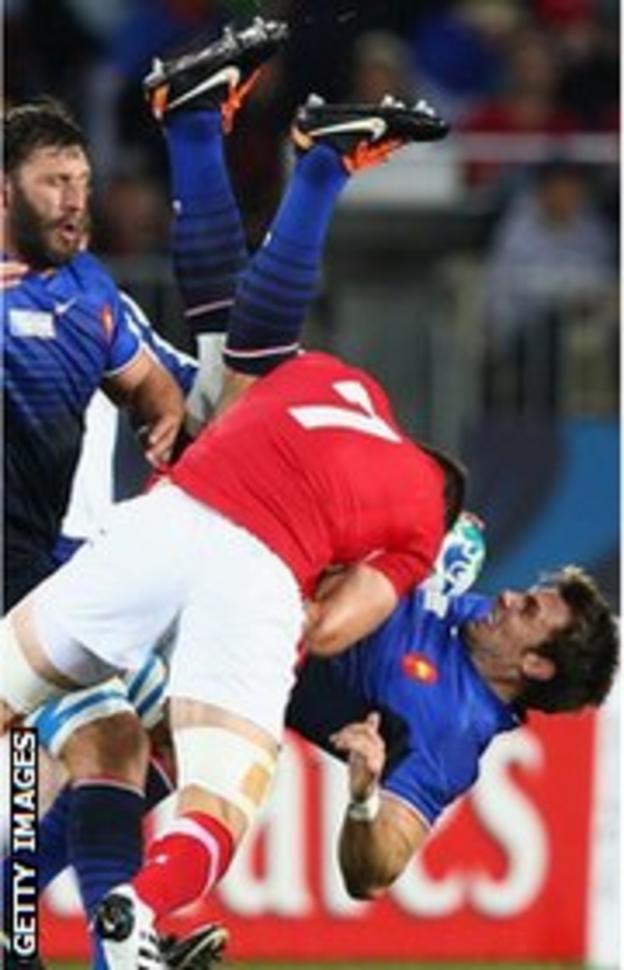 Coaches are given the opportunity to meet referees before a Test.
But BBC Sport Wales understands Gatland, who said he was "gutted" by Warburton's dismissal, will not do so.
Warburton, who was shown a red card for a tip tackle on Vincent Clerc, later said Rolland's decision was correct.
The referee stood by his decision to send off the player who went on to lead the British and Irish Lions to a 2-1 series win over Australia in 2013.
In the meantime, Warburton has helped lead Wales to Six Nations titles in 2012 and 2013.
Coaches can seek clarification of interpretations of the game's laws with match referees before Tests.
Gatland denied putting pressure on South African referee Jonathan Kaplan ahead of Wales' 2009 Six Nations win over England.
Responding to the then England backs coach Brian Smith's assertion, Gatland said: "The meetings are commonplace and something that, in my experience as an international coach, often prove invaluable.
"We tend to talk mainly about how we want to play the game and also listen to the referee's views."