Scotland v South Africa: Scott Johnson lauds Springbok quality
Last updated on .From the section Rugby Union
Clinical, top-quality opposition was the reason for the heavy defeat by South Africa, according to Scotland coach Scott Johnson.
The Springboks won 28-0 at Murrayfield as the Scots failed to turn second-half possession into points.
"We played a quality side and we gave them three clear opportunities in the first half and they took every one of them," Johnson told BBC Scotland.
"You don't always get that in the game and they were pretty clinical."
Willem Alberts scored South Africa's opening try after only five minutes at Murrayfield.
"That really put us on the back foot and we dug a pretty big hole," said Johnson.
"The pleasing part, if there was one, was the fact that we filled that hole in a bit.
"We showed good character coming back and got some good opportunities to score some tries.
"We are lacking a bit of potency with our back line and we're trying to get some new players into that back division and it takes a while to gel.
"But I thought there was plenty of character, especially defensively."
Willie Le Roux pounced from his own half to score the second try and then set up JP Pietersen for another before half-time, after which Coenie Oosthuizen scored a fourth.
"The tries were good, well-worked plays and against quality sides like this, if they make you pay for it, you'll find it hard work coming back," said Johnson.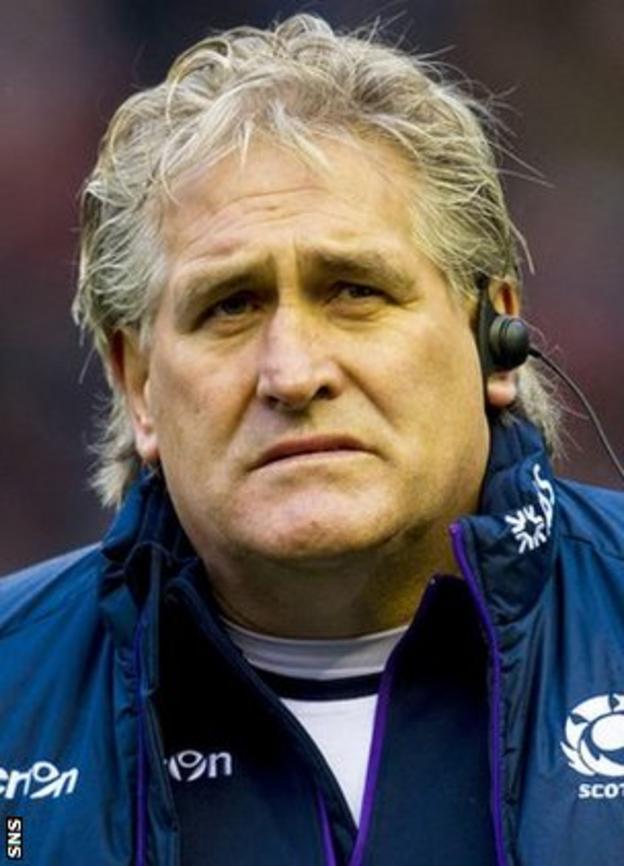 "But we've got to be honest with ourselves and understand that's the level we're going to have to play at and mark ourselves accordingly."
Asked if his side lacked composure against the side ranked second in the world, Johnson said: "It is an easy go-to to say things like that. We had the kick-off and we missed a tackle and they score at the other end.
"It was a missed tackle that put us in that position, but a good side puts it away. This was a good side and they put us away on one missed tackle.
"We had an opportunity at the second try. It was our ball, it was the first time we touched the ball and we got a bit eager to touch it and we had a loose pass and they run the full length and score again.
"Composure? I don't know. It might have been a lack of skill somewhere, I think, and we've got to be honest enough about the fact if you make the tackle, if you keep the ball then they don't score."
Johnson is acting as interim coach until Vern Cotter arrives from Clermont at the end of the season but says he and the New Zealander will not be diverted from their vision for the team.
"We'll keep with what we're trying to do," added the Australian. "We're trying to build a squad and it was nice to see Jonny Gray get on and have a game and understand the level he needs to be at and that's a big part of the process.
"And you've got to remember we've got a lot of our back division out injured."
Glasgow Warriors second row Gray won his first cap when the 19-year-old replaced his brother, Richie, in the second half to become Scotland's youngest forward since 1951.