Brett Deacon: Leicester Tigers forward forced to retire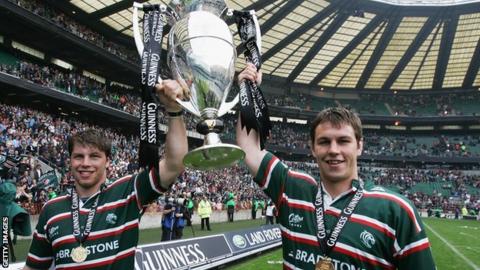 Brett Deacon has joined the Leicester Tigers coaching set-up after being forced to retire for medical reasons.
The 31-year-old back-row forward, who has been advised to retire after illness last season, made his Tigers debut in 2003 and played 135 games in two spells with the club.
Deacon joined Gloucester in 2010 but returned in 2012 and will now work as an assistant coach with the academy.
"I have to go with the medical advice," Deacon told the club website.
"I've had a very enjoyable career and it is disappointing when the decision to stop playing is taken out of your hands.
"Every young player growing up in the area wants to play for Leicester Tigers and I was fortunate enough to be able to do that, and to play for the club alongside my brother [Louis].
"I was a supporter on the terraces and ended up playing through the academy and into the first-team which was all I ever wanted to do."