Cunningham and O'Sullivan on Ulster's Heineken Cup prospects
Ulster face two crucial Heineken Cup Pool 5 matches against Montpellier and Leicester Tigers as they aim to secure a home tie in the quarter-finals of the competition.
BBC pundit Bryn Cunningham and former Ireland coach Eddie O'Sullivan offer their opinions ahead of the two big European showdowns, which will both be broadcast live on BBC Radio Ulster and the BBC Sport website.
Bryn Cunninghan (Former Ulster full-back):
Looking at the group table, which shows Ulster on top and Montpellier out of quarter-final contention in a distant third place, there is a danger that Friday night's game at Ravenhill could be regarded as a formality.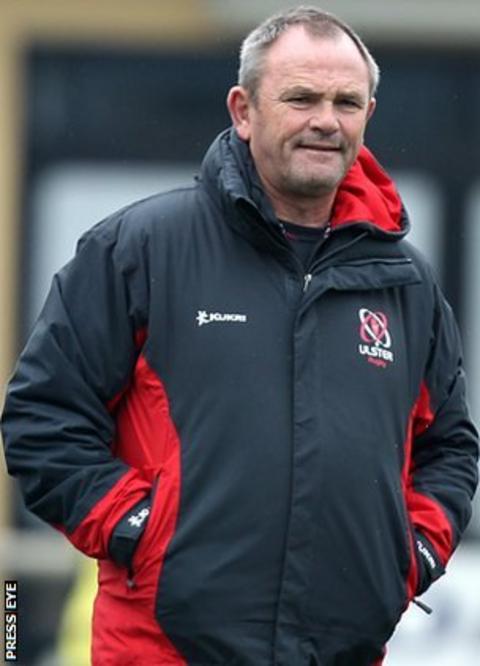 But Ulster must focus solely on securing the win they need over the French side and not be tempted to think a week ahead to the clash with Leicester.
I have no doubt they will get the job done against Montpellier but it won't be an easy task.
After disappointing displays against Zebre and Leinster, the intensity and commitment was back in Ulster's game in the Pro12 win over Munster.
This match now provides an opportunity to make more progress and build up further momentum heading into the Leicester game.
The coach has a few selection decisions to make for the game in Belfast as there are guys who haven't played much recently because of injury who may need to start in order to get match practice under their belt before the trip to Welford Road.
There are others who may need a breather but could just come off the bench for the last 20 to 30 minutes so that they are fresh for the following week.
I think Mark Anscombe can afford to change things round a bit for Friday, but he'll not want to tinker too much as he'll need to put out a strong line-up.
Ulster must take their performance to another level and continue to improve and if they do that they will give themselves every opportunity.
Ravenhill is a fantastic place to play now and is fast becoming one of the hubs of European rugby. Once the new stand is completed you can see how immense it's going to be.
The supporters really get behind the boys and if the team is successful the atmosphere will only improve further.
One area where Ulster have struggled all season is their defence of the rolling maul and Leicester will have noticed this as a chink in their armour.
Leicester, like Munster, know how to effect a rolling maul very well, and they will definitely attempt to exploit that perceived weakness and use it to their advantage.
They will try to kick into the corners and force Ulster to kick out so that they can get their line-outs five or ten yards out from the line where they will feel they have the upper hand.
The Ulster back-line has posed a major threat to every team they have played this season, so if they can achieve parity up front they can beat any side they come up against.
The forwards have been playing quite well as individuals but as a unit they don't seem to be functioning particularly well and some issues at the breakdown need to be addressed.
They've been losing their structures a little bit, losing support sometimes, and occasionally after making good breaks and looking like they've taken the right option, they get to the breakdown and either turn the ball over or give away penalties.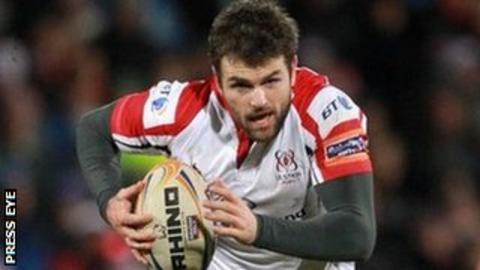 Chris Henry looked fully up to speed against Munster and Ulster fans will be hoping that Rory Best, Johann Muller and Tommy Bowe can overcome their injuries and play a part in the big games coming up.
One constant this season has been the performances of Jared Payne who is an absolute class act. You can run out of superlatives when talking about him.
He hasn't got scintillating pace but is fast, quicker than he looks, and seems to glide across the pitch.
He reads the play more quickly than others, is constantly scanning in front of him as to what options are available and runs into half-gaps, allowing players to run off him and create opportunities for his team-mates.
He is an all-round quality player whose decision-making is excellent, knowing when to kick, run or pass. He could play across the backline in any position.
Eddie O'Sullivan (Former Ireland coach):
Ulster conceded 15 penalties in their Pro12 game against Munster and that indiscipline will be an area of concern ahead of the two big European games.
There were a lot of good things about that Ulster display but if you give up 15 penalties in a Heineken Cup game it's going to be very difficult to come out on the right side of the result.
Unfortunately I think Ulster's prospects of winning their group will come down to that game away to Leicester Tigers at Welford Road, which is a very difficult place to come away with a result.
The losers of that match would still have a good chance of making the quarter-finals as one of the best second-placed sides but Ulster don't even want to consider that. They have got to go there and try to win.
Ruan Pienaar was the most influential player on the pitch against Munster and kicked very well but the fact that Paddy Jackson didn't take any place kicks will not help his Ireland chances.
If he is going to step into the Irish number 10 shirt, these are the games when you need to see Paddy taking kicks, when he and the team are under pressure.
There is nothing to say that Paddy would not have made the kicks that Ruan did, but he wasn't given the opportunity and Joe Schmidt (Ireland coach) is in the dark about that.
It creates that little bit of doubt in his mind as to whether you can put a fly-half in an Irish shirt who hasn't been kicking regularly under pressure.