Jeremy Guscott Q&A: Watson & Ford deserve EPS places
Last updated on .From the section Rugby Union523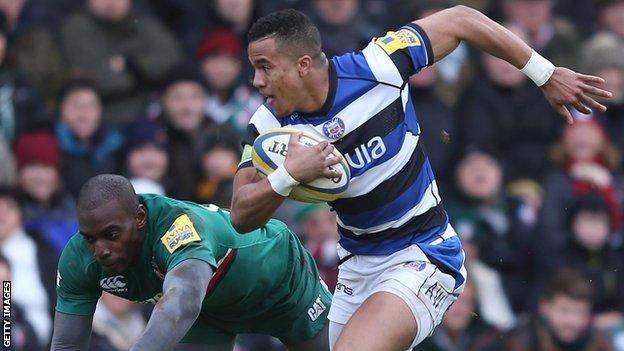 Among the topics Jerry discusses this week are:
- Which new face will make the biggest impression in 2014
- Who England should call into their squad on Thursday
- Who should start at 10 for England in the Six Nations
- Which teams will win the Six Nations, Premiership and Heineken Cup
- What the future holds for struggling Gloucester and Worcester
Jerry answers questions posted on the website at the start of every week - entries are now closed for this Q&A. This week's answers appear below.
Who will be the breakout star of 2014? BBC Sport
It is hard sometimes to determine who will be the future superstars of our game because some players have burst on to the scene and stayed and been brilliant, but many have arrived, promising much and not lasted the course.
Bath full-back Anthony Watson is a young man a couple of months shy of his 20th birthday and has only played a total of 19 first-class matches, but he's being talked up as ready to play for his country.
He certainly has a very good skill-set combined with real speed and that makes him a very exciting player - one who can make a difference during a game.
His speed allows him more time than most players to make a decision and also means he can't be ignored. The opposition know if they don't squeeze him in defence his speed will slice and dice them.
Having watched him a few times at full-back it looks to me that his instinct is to run first, which is good as long as your colleagues are there to support. He's not bad when it comes to being turned over but ideally it would happen less.
It will be interesting to see how he develops physically, but at 6ft 3in and about 15 stone I would say he's already good in that department - former England full-back Delon Armitage is around the same and survives comfortably.
Watson's development should be most centred around the game - when to run and when to kick, where in the field to play from etc - and he will learn this naturally with experience. The gym should be a place for maintenance and rehab only.
You can't get too technical with an instinctive player like Watson. He feels the game and goes with the flow, his challenge is to do more of the good things he's already doing.
Where will the silverware go? BBC Sport
I believe Wales are the best team in the Six Nations. When they are injury free there aren't many players from the other nations that would get in their team, particularly in their back line.
They lack some accuracy in the final third and could mix the plays up a bit more, although it does work most of the time against the northern hemisphere teams.
With finishers like George North and Alex Cuthbert the wider channels should be used more, they appear to be fitter than most teams and could play a much faster tempo to really test both themselves and the opposition.
Number eight Toby Faletau could be a player of real world class. I've seen glimpses of his athleticism but not enough. This could be his real breakthrough season and if we see more of him running in space rather than the tight channels he can show he's the best around.
France always pose problems. They have three home games and that will make them one of the favourites.
Their problem is - and has been for a long time - who to play at fly-half. Castres' Remi Tales is the latest to be tried but at 29 he's already quite old and that really tells the story of how lacking in depth of talent France are at fly-half.
Their biggest flaw is mental fragility. I don't think they really believe how good they can be and there always seems to be a disagreement or two. One loss can always unsettle them.
England will do well because the pack is shaping into a very solid unit and I believe they've improved since they were demolished by Wales last March.
However, unless something changes in the try-scoring department, they won't win enough games - they need a few X-factor players in the back line.
Ireland have three home games and start by hosting Scotland and Wales.
If they can find the intensity of performance they showed in their agonising defeat against New Zealand then they could be the dark horses, but without ball-carrying flanker Sean O'Brien it becomes a little more difficult for the Irish.
I believe Wales or France will win the Six Nations and Scotland or Italy will be bottom.
What about the club scene? BBC Sport
The Heineken Cup will be won by Clermont, Leinster or Toulon - these three have the required assets at their disposal to see off most teams.
If you look at the game changers these teams have compared to the others then they are clearly ahead.
The Aviva Premiership looks to be between Northampton and Saracens, although Leicester could come with a late run when their squad is back to full fitness.
So far this season Saracens and Saints have had the power to dominate the opposition and both have scored a lot more tries than the other teams - for me it's a two horse race between Sarries and Saints.
How many shock inclusions do you expect to be announced in the England Elite Player Squad this week? People like Jack Nowell, Alex Waller, Jamie Elliot, Miles Benjamin etc Phil
Hi Jerry, who would you like to see included in England's EPS for the Six Nations? James B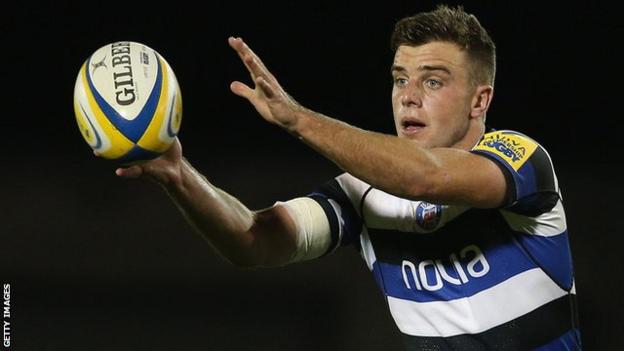 Hi Phil and James B, I don't believe any players will be selected that haven't already been talked about as possibilities. The changes are restricted in a lot of ways because I understand this squad is the one that will go through to the summer tour, unless players picked in the EPS are still injured then.
Wings and centre will be the most interesting choices. Northampton's Luther Burrell needs to be promoted, probably at the expense of Saracens centre Joel Tomkins.
At fly-half, Freddie Burns isn't playing well enough to keep his place in the EPS, and on form George Ford and Stephen Myler deserve the spot.
With Toby Flood likely to be left out if he's admitted to Stuart Lancaster that he's leaving English rugby to play in France, then both Ford and Myler should get in.
The wings are difficult to call. You've got Jonny May, who has been talked about for a good season and is now pushing, plus Dave Strettle, who's scoring tries for Saracens. I'm not won over yet by Miles Benjamin, I've just not seen enough of him since his return from long-term injury to make him a cert. Exeter's Jack Nowell is a novice, he's young, keen and enthusiastic but not yet the proven deal at league level.
Bath teenager Watson, who played alongside Nowell in the England Under-20 team which won the Junior World Cup last summer, was brought into the training squad during the autumn internationals to gain experience and he is definitely seen as a future international.
That future now looks to have arrived and I would include him in the squad with Gloucester flyer May, although if Strettle doesn't make it he will wonder what more he has to do.
Hi Jerry, with Flood looking like he's going abroad, and Owen Farrell continuing to lack the spark to get England's backs moving, should Lancaster look to bring Ford into the England set-up and give him some Six Nations game time? Uggerfuzz
Hi Uggerfuzz, I would start with Farrell. Sarries are league leaders and scoring tries because he's letting the ball go wide. He's also kicking his goals so he doesn't deserve to be dropped for anyone else.
Ford and Myler have both played well enough to be the number two fly-half for the Six Nations - right now there's little to split these two.
With Ford offering more carrying the ball I would go for him as a different option who can change the game if Farrell isn't playing well or gets injured.
Jerry, at what point does the wrangling in Wales between clubs, unions and regions affect the performance of the national team? Could Wales throw away the chance for a great international team? Stuart (Ireland) RVPlegend
Hi, we honestly don't know, but what I do know is that what happens off the field in players' personal lives will affect some of them. For players out of contract it's the not knowing that has an impact - wondering 'what will I be doing next season, and where?' Some players will know that whatever happens they will be playing somewhere because they're good enough and that applies to all of the Wales squad, so I don't expect them to be unduly fazed.
According to Will Greenwood, Alex Goode is the best player in England, but his lack of outright pace holds him back as an international full-back, particularly when you look at Mike Brown and Ben Foden. Could it be time for him to be moved/converted to the inside centre position - could he be the missing link, as Mike Catt was in 2003, for England? spurs_surfer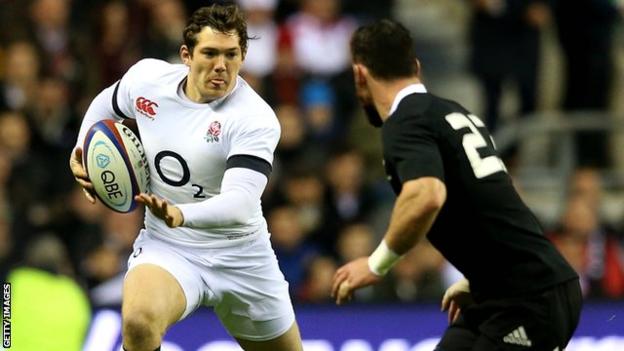 Hi, I don't doubt Goode's rugby ability, we just haven't been blown away by his play in an England shirt - it just hasn't clicked for him. I don't believe he deserves a spot in the centres ahead of the options available but I wish he played stand-off more at club level, that's somewhere I could see him.
Hi Jerry, Wales have had many injuries and they haven't been one of the lucky teams. How much of a blow will Jonathan Davies missing out on the Six Nations be to Wales, or do you think they can handle it? you you
Hi, Jon Davies is right up there now as a world-class centre and he is going to be difficult to replace but the youngsters that came in after his injury did a good job. Having said that you can't expect the replacement will be as good. He won't let the team down but he won't be Jon Davies, not yet.
Hi Jerry, what do you think of Freddie Burns's possible move to Leicester? Do you think it will benefit his career? England101
Hi, Freddie Burns is a very good player going through a drop in form and he's admitted it's to do with the uncertainty about his future. If he goes to Tigers I do feel it will be a bit of a culture shock. By all accounts they have a different way of doing things to other clubs and that works very well for them.
Tigers very rarely misjudge a player so if Burns goes to Welford Road they'll have done their due diligence and he should fit in nicely. A player as talented as Burns will work well behind a strong Tigers eight and the ball he receives will be the best he's had outside of playing for England so he should love it.
Jerry, with another limp loss and lack of character from Gloucester, and the imposing fixtures against Munster and Perpignan coming up, just how much trouble are the Cherry and Whites in? The threat of relegation, although not out of the equation, seems unlikely, but that shouldn't be an excuse for not sorting out a dire situation. What does it mean for some of England's most potent potential backs? Sarrie d_camel
Hi, Gloucester are so unrecognisable from last season. It's difficult to know what their full strength team is because very few of them are playing well, that's how much trouble they are in.
I would like to think from here on in the pressure should ease off for Gloucester. They won't make it past the pool stages in the Heineken Cup and they won't get relegated from the Aviva Premiership - that should equal less pressure and more relaxed players, leading to better performance. As for the current England backs and probables, apart from Burns they should all be OK come Thursday's EPS announcement.
Do you think a year in the Championship might actually do Worcester some good, considering Dean Ryan's plans are long term? I'm personally behind him, his signings have shown their talent and look good for the future. lucusthedufus
Hi, Worcester Warriors are no strangers to relegation but there needs to be a big difference under Dean Ryan. If they are relegated, when they come back up - hopefully for the 2015-16 season - they need to have worked out what it takes to become a regular Premiership team, rather than perennial strugglers. That's when all the questions regarding Dean Ryan and his vision will be answered. Good luck to him and Worcester.