Jeremy Guscott tackles your Six Nations selection issues

By Jeremy Guscott
Rugby union analyst, BBC Sport
Last updated on .From the section Rugby Union708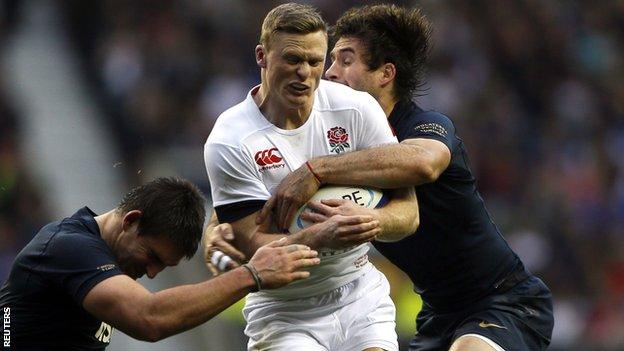 As the build-up to the Six Nations gathers pace, our resident BBC Sport expert discusses some of the issues you have raised this week.
The former England and Lions centre explains why he would drop England wing Chris Ashton, pick Simon Zebo for Ireland and retain Sam Warburton as Wales captain.
After the final round of Heineken Cup pool matches, Jerry also assesses which teams could buck the trend and win an away quarter-final, and whether an emerging European elite is good for the game.
Who should play on the wings for England and should Chris Ashton be dropped?
The wingers are one of the areas that England have taken a while to get established for a number of reasons. Some players have been injured, like Christian Wade and Marland Yarde, others have lost some form, like Chris Ashton, who started off with a bang for England but whose try ratio has tailed off in the last couple of years. He is recognised more as a poor defender than a try-scorer at the moment.
Just like a goalscorer in football, if you are not scoring, then the questions start, and it becomes a question of when do you drop him?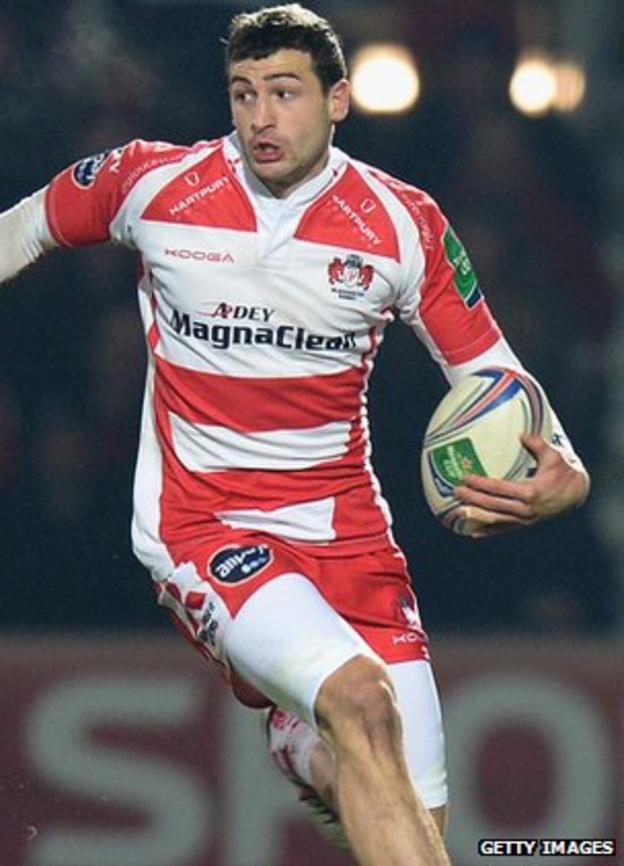 There is no doubt in my mind that Stuart Lancaster was going to play Wade in the autumn instead of Ashton, who was reprieved when Wade got injured. He had already selected Yarde, who didn't look out of place.
Now we have got Anthony Watson and Jonny May, and I think both of them should be given an opportunity to see whether they are up to playing international rugby. There is not a great deal to lose. I'd have no qualms about playing them in England's opening match in Paris because you don't know about anybody until you put them into the front line.
Will they be given the opportunity to express themselves? I hope so, they should be picked to play the way they do at their clubs, rather than moulded into the way England want to play.
Watson has pace, a good step, is fresh, keen and ambitious. May is also in form and inexperienced, but these young guys have no fear and carry no baggage. I'd give Ashton a break. It would make him keener and he is still scoring tries for Saracens. If the younger guys don't work out, things could quickly change.
Should Alun Wyn Jones replace Sam Warburton as Wales captain?
Sam Warburton is Warren Gatland's man, and I have not seen anything that deters me from thinking he will be again.
He put his faith in him a few years ago and you are a brave man if you are going to question Gatland's judgement. You have to say he's got it right with Six Nations titles for the last two years, and with a Lions series victory under his belt with the same choice of captain.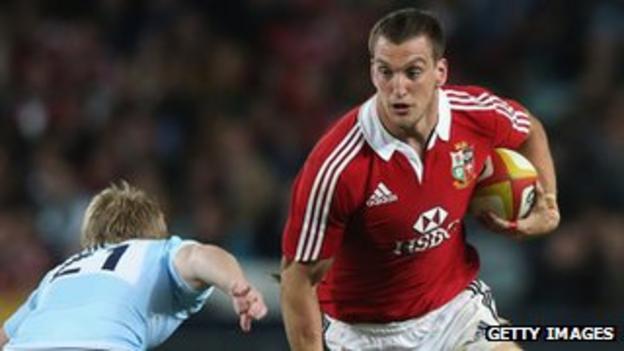 Alun Wyn Jones has had his opportunity to lead Wales on a few occasions when Warburton hasn't been around but Wales have tended to look elsewhere - such as Gethin Jenkins or Ryan Jones - more recently in Warburton's absence. A lot of people were shocked when Alun Wyn was picked as Lions captain for the last Test in Australia but he delivered that day.
All the players seem to back Warburton and have a lot of respect for him. He is a young, dedicated modern pro - like England's Chris Robshaw - and despite his injuries, whenever he has played over the last couple of years he has been very good. It's good for Wales to have someone like Alun Wyn there as an alternative but my pick would still be Warburton.
Who should be Ireland's wings for the Six Nations?
With Keith Earls getting injured at the weekend, Simon Zebo has received a call-up and if he is fit then he would be a cert in my team, he has that much quality. He's young, exciting, quick and always has a go at beating his man. Craig Gilroy was on his way too before he got injured and then found it hard to come back.
Luke Fitzgerald also lost his way a bit after injury but looks to be sharp again. Andrew Trimble is a known quantity. He is not the most fluid, side-stepping winger around but we can't all be like Israel Folau! He does a good job, knows where the try-line is, has some weight behind him, is hard and rugged, so for me he fits the bill.
Dave Kearney and Fergus McFadden are other options with Tommy Bowe not fit yet so, at the moment, it will probably come down to who is in the best form. If you are playing well against the best sides in Europe, you have a good chance of playing for your country.
But no winger from the home nations is setting the world alight apart from George North, who has become world class and really moved up and away from the others during the last year. He is playing well for Northampton and has an impact in every single game.
Which team could pull off an away win in the Heineken Cup quarter-finals?
Every single game is a monster, and every side there has the ability to win the tournament. But all the pool winners had one shaky moment in the group stages - apart from Ulster, who did superbly well to win every game in a tough group and finish as top seeds.
You look at the juggernaut packs of the French sides and wonder who can match that intense power. The stats tell us that 75% of quarter-finals are won by the home team, so it's possible there might be one away win.
Clermont are still my favourites and, given their home record, it is unlikely to be Leicester, but it is not so clear that Ulster (v Saracens), Munster (v Toulouse) or Toulon (v Leinster) will win at home
The size of the Toulouse pack is like an HGV depot coming to park itself on your lawn, and they won't be intimidated by the Thomond Park factor like some teams. Munster are still coming to terms with a new coach and a slightly different style but their history in Europe is incredible. That game is too close to call. The best way for Toulouse to win would be to throw the ball around a bit because Munster won't mind an arm wrestle.
With Leinster's pedigree, you wouldn't bet against them going to France and winning against champions Toulon either.
This is crunch time for Saracens too. You don't see much better in the Premiership but they have struggled to make the step up in Europe. They beat Ulster last year but that was at Twickenham. They should not have any huge doubts about their ability to win in Belfast, it is just about getting across the line.
Sarries are a bit like England in 2000-2002, when they couldn't win a Grand Slam. But if they keep knocking on the door, it will open eventually.
Is there a European elite emerging, and is it bad for the game?
As much as rugby has to be about inclusion, and will remain so at the community level, at the professional level it can't be, and I don't think it should be.
It is about who has the best side and, if they are the best throughout the season or during a tournament, they deserve to win, regardless of whether their resources are so much bigger than another team. That is the way it is.
I don't know many professional sports played on an equal footing. Look at football's Premier League, where the same clubs - Chelsea, Manchester City, Arsenal, Manchester United, Liverpool - are in the top four every year.
As much as we might want a bit more equality across nations, there is nothing wrong with the best teams making the quarter-finals of European competition every year. The likes of Newport Gwent Dragons, Connacht or Zebre, traditionally some of the weaker sides in the Pro 12, only deserve to be there if they have the players and the quality to be there. We shouldn't worry about it.