Joanne Watmore turns down the chance of an England return

Last updated on .From the section English Rugby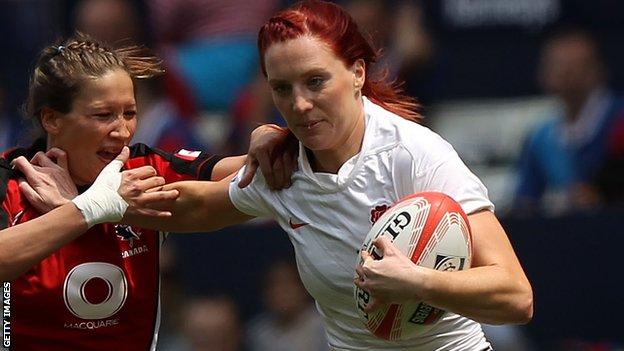 Centre Joanne Watmore has declined an invitation to rejoin the England team ahead of the Women's Six Nations.
The 27-year-old's decision could end her hopes of going to the 2014 Women's Rugby World Cup in France in August.
"Jo's been playing fantastically well and been invited back to training, but has turned down the offer," said England head coach Gary Street.
Richmond fly-half Alice Richardson was also dropped from the England squad in September for the same reasons as Watmore but has spent most of this season out injured.
Speaking at the launch for the 2014 tournament, Street admitted he was saddened by Watmore's decision.
"I'm quite disappointed, and for Jo as well," said Street.
"She's had a great season and done everything we asked but it's got to be her decision about whether she wants to come back so we'll move on. The door is always open and we'll see what the future brings."
The England Women's Six Nations campaign starts on Saturday, 1 February away to France. The Red Roses will be looking to win back the Six Nations title after Ireland won it for the first time in 2013.