Mike Blair column: Scots buoyed by 'world class' Richie Gray

By Mike Blair
Former Scotland scrum-half
Last updated on .From the section Rugby Union133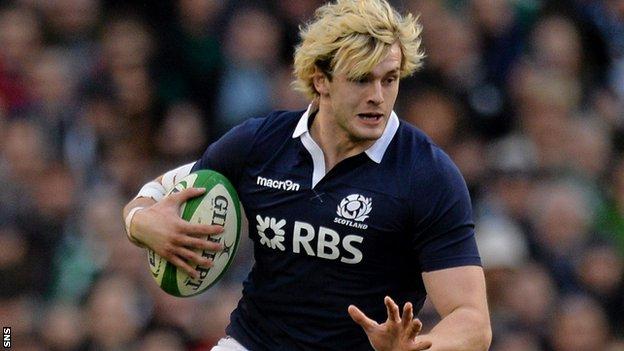 Three changes to the Scotland side with one in each row of the pack. The backs are unchanged.
What does this tell us? I think it says a lot about the plans for the World Cup next year, certainly with the back division. These are the players who have been identified, and who will be given time to develop into their roles, as they are believed to be the best talent available to Scott Johnson.
This makes a lot of sense to me and these players plus the injured Sean Maitland and Tim Visser will predominately make up the back line during the World Cup. Give them time to grow.
The forwards are a different story regarding consistency of selection. There are more options available, certainly in the back five of the scrum, therefore there is much more emphasis on the balance of the forward pack, who works well with who, and provide the best blend of ball carriers, workaholics, set-piece animals and brains.
Scott Lawson comes in at hooker for Ross Ford. I've known Scott since we played together for Edinburgh U18s and he is one of the best throwers around.
This will put the pressure on the calling of Jim Hamilton and how efficient the "drill" is performed. Scotland will lose some bulk at the scrum and around the pitch but expect to see a quicker scrum and strike in an attempt to get the ball away from the set-piece.
The refereeing by Steve Walsh at the scrum will be vital.
Martin Castrogiovanni is renowned as being a very strong scrummager but can get on the wrong side of officials because of his angles, driving in on the opposition hooker, which is illegal. If Walsh isn't aware of this then Scotland will be in for a very tough afternoon as its hard to penalise a scrum that is going forward.
However, if it's spotted early on then one of Italy's great strengths could be taken away.
Richie Gray is back. His physicality and post-tackle work have improved sufficiently in two weeks to take his place in the second row. He is a genuinely world class player and I believe that the pack should be built around him. Give him freedom to roam and offload.
He provides a safe ball winning option at two in the line-out and although it's not ideal attacking ball to work off it is a good way of easing into the game and gaining possession.
And remember the try he scored against Ireland two years ago? Let's have some of that.
The final change is Jonnie Beattie for Dave Denton. There might be a few raised eyebrows with the dropping of Denton but I believe that Beattie thoroughly merits his inclusion but not because Denton under performed. They're just different.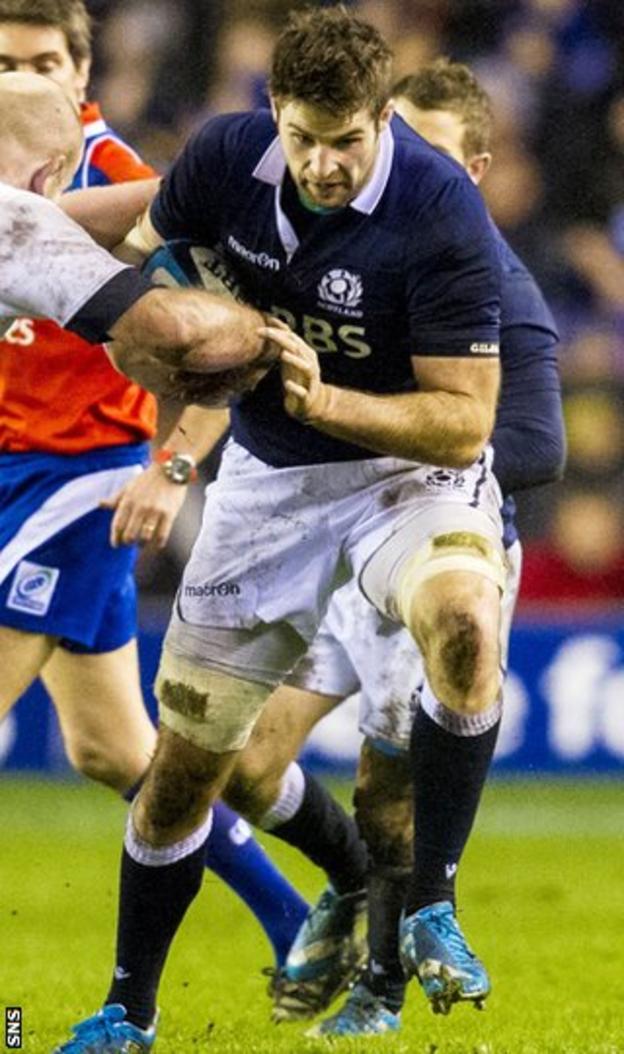 Beattie has the ability to run off 10 and this is key to his selection. We are more likely to see Scotland attack like they did against the Irish, with some width on a hard surface and Beattie's skill set, his handling and offloading, is perfectly matched.
The fact he is perhaps a more accomplished line-out jumper than Denton helps his case. He'll be hungry for it too.
What do Scotland need to do to win? The top six or so teams in the world generally have taken Italy relatively comfortably and the reason for this is that Italy do give opportunities; they do have breaks in concentration; they do make errors; they do leave less mobile players exposed.
The top teams make the most of their opportunities, identify the miss-matches and are clinical.
It's how clinical Scotland are that will determine the result. Last year at Murrayfield they were, and won comfortably.
I'd see a key tactic as exposing the Italian front five with Stuart Hogg, Tommy Seymour and Sean Lamont working around Duncan Weir on inside balls. Get the phases going and then on phase seven or eight, once fatigue starts to set in, hit them with the pace.
Luiz Felipe Scolari, manager of Brazil's football World Cup-winning team of 2002, said: "My priority is to ensure that the players feel more amateur than professional - 30 to 40 years ago the effort was the other way. Now there is so much professionalism, we have to revert to urging the players to like the game, love it, do it with joy."
This is a message that Scott Johnson should try and instil in his team at the moment.
There are a lot of pressures that come with international rugby, you are representing your country, your families and the supporters. These pressures can be a hindrance to an individual or team performance if they become the focus of your efforts.
Rise above the pressure, play with confidence and, most of all, play in the moment and don't worry about the end result as that will look after itself.