Exeter's Jack Nowell can be new Austin Healey, says Phil Vickery
Last updated on .From the section English Rugby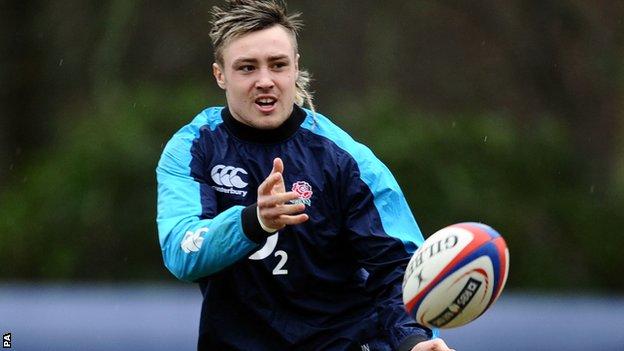 England and Exeter winger Jack Nowell has the potential to follow in the footsteps of former international star Austin Healey, says Phil Vickery.
The former England captain said Nowell, 20, gave "something extra" to the backline despite his inexperience.
"I don't know if it's a good or a bad thing, but he reminds me of a young Austin," he told BBC Radio Cornwall.
"He's got something about him which is slightly different and I think he's going to be brilliant."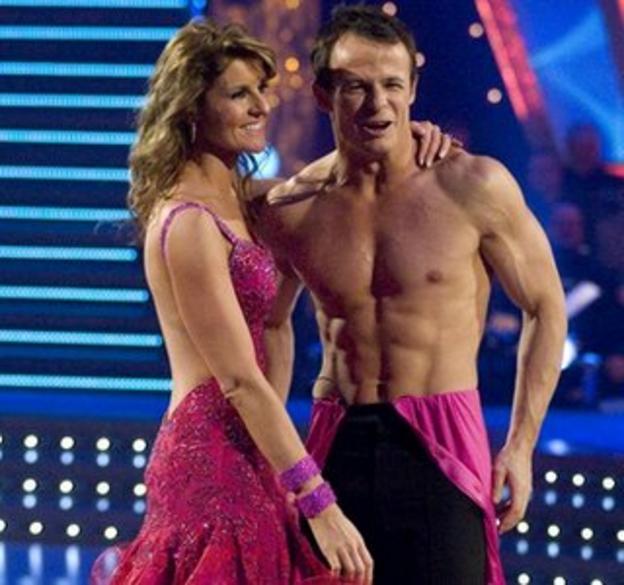 Healey played in every position in the England backline during an international career which saw him win 51 caps and score 15 Test tries, and his irrepressible personality led to him frequently adopting an unconventional approach during games.
Similarly, Nowell - who sports an extravagant hairstyle - has spoken about his different personas, on and off the pitch.
"That's me as a person - as soon as it comes to rugby, that's the serious stuff but when you get the chance to have a bit of fun, then I do like to do that, and the hair and stuff is a bit of fun," Nowell told BBC Radio 5 live.
"Everyone goes on to me, 'you do all this stuff to your hair and then you put a scrum cap on', but for me it's not about what you look like on the pitch, it's about what you do."
Nowell came through a tough Test debut as England fell to a 26-24 Six Nations defeat against France in Paris on 1 February, knocking the ball on from the kick-off with his very first touch in international rugby.
But his skilful footwork and perfectly timed pass created a crucial try for Mike Brown in England's 20-0 win over Scotland at Murrayfield seven days later, earning him widespread praise.
"Jack adds something extra, he's got the heart the size of a lion and you can tell no-one's going to mess with him," said Vickery, a World Cup winner with England in 2003. "That's what makes the hairs stand up on the back of your neck.
"I think in his first game [against France], he looked a little bit shell-shocked after he had a bit of a funny start.
"But what I absolutely loved is that you saw his character in that game. He got himself back in the game and worked really hard.
"You have to give Stuart Lancaster credit for giving him the opportunity and to Rob Baxter at Exeter for bringing him into the squad there. It's great for Cornish rugby.
"He's going to get better and better and better and it just goes to show what can be achieved."