Six Nations 2014: Canny French made Scots pay penalty

By Mike Blair
Former Scotland scrum-half
Last updated on .From the section Rugby Union158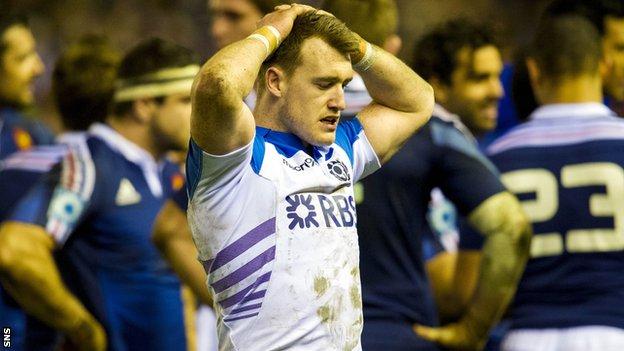 Scotland should have won. Scotland deserved to win. Scotland didn't win.
And although there were still many opportunities for Scotland to win, that kind of try completely flips the momentum and has significant mental ramifications.
The Scots will have looked up at the scoreboard after 46 minutes and won't have believed that they were 16-14 down.
I loved seeing Scotland making use of the huge in-goal area at Murrayfield for Stuart Hogg's try. It was a shot to nothing as they had the penalty advantage and Sean Lamont put great pressure on the kick chase. Lamont's and Jonnie Beattie's injuries were significant losses for Scotland; the brawn of the back line and the subtlety of the pack were gone.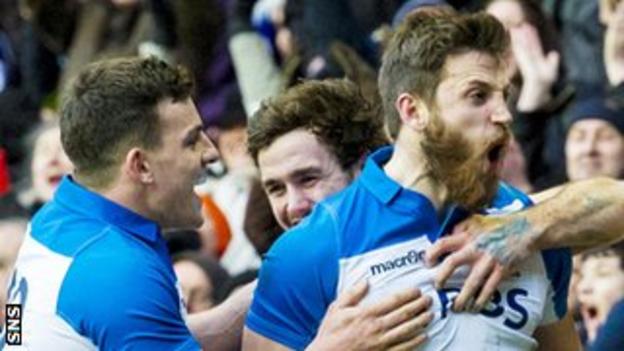 It was a pleasure to see a well-executed back line strike in phase play too for Tommy Seymour's score. It was perfect; Duncan Weir was flat, Alex Dunbar held Jules Plisson, Matt Scott's hands were sharp and Seymour's timing brilliant. Simple things done well.
So what could Scotland have done differently to ensure the win?
There are some games where you have to look at the replays in slow motion over and over, or spend hours looking at the statistics trying to answer that question. But, for me, there was only one stat that kept France in the game, and ultimately won them the game, and that was the penalty count.
Scotland had parity at the scrums, dominated the line out and won the try count 2-1, all areas that I was concerned about pre-game.
To win Test matches, you can't be on consistently on the wrong side of the penalty count. It loses you field position, possession, points and momentum. On Saturday, the tally was 13-5 against the Scots. But it wasn't just the count - it was where the penalties were on the pitch that was also key.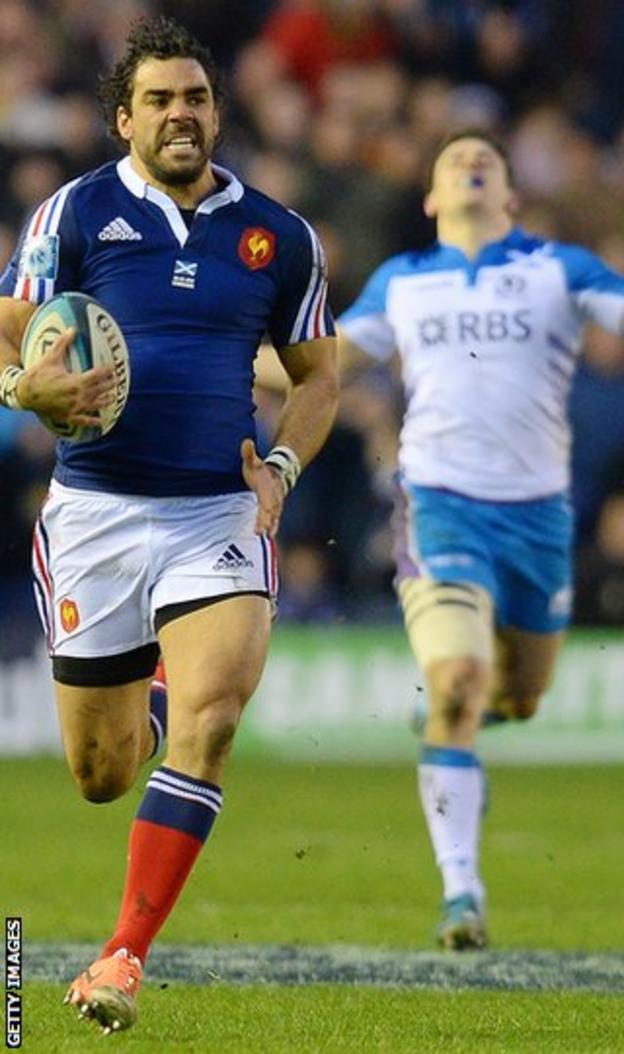 Scotland conceded five in their own "red zone" (inside their own 22-metre line) - therefore offering 15 points to the opposition - and eight penalties between the half-way line and attacking 22-metre line, an area where they would be looking to build pressure in attack or squeeze the opposition defence if they were in possession. By my reckoning, six of the penalties conceded were unforced - they were discipline issues and could have been avoided.
The French will have been absolutely delighted to have only conceded five penalties in the whole game, something that is fairly uncommon, with only three within long-range kicking distance. They tackled well and, through their own discipline, never let the Scots out of striking distance. They were poor on the attack - partly through their own doing - partly as a result of the Scottish pressure, but they were dogged.
One thing I would have changed was the manner in which Scotland used their bench. I understand why coach Scott Johnson might not have wanted to change players, but I thought France were hanging in with 20 minutes to go.
Greig Laidlaw was controlling things nicely at scrum-half, but Chris Cusiter would have brought some energy and a lift. If the outstanding Jim Hamilton was brought off for fatigue reasons, then surely Geoff Cross - who hasn't played 80 minutes in quite some time - might have been feeling the pinch after 60 minutes. Euan Murray isn't a bad guy to bring on.
I thought Scotland could have gone out and won the game in the last 20 minutes. It would have been bold to change a winning team, but...
Last week, I mentioned thinking clearly under pressure (TCUP) with reference to the manufactured drop goal against Italy. Johnson talked about France "piggy-backing" their way up the pitch, leading to them winning the game. He means that the initial penalty gave them the field position and then the second penalty gave the three points.
Two errors in a row, both were avoidable. TCUP.