Redruth appoint Steve Larkins as new head coach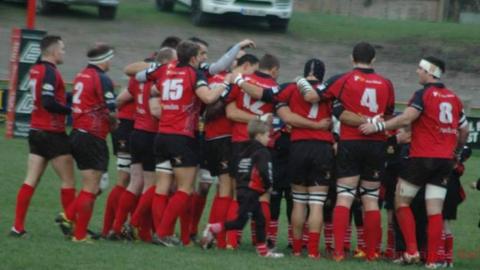 Redruth have appointed Steve Larkins as their new head coach for next season.
Larkins, who has guided Truro College to national cup success, replaces Ashley Morcom who
"He's very well known in the Cornish rugby circuit, he's got great credentials and is a former Redruth player," Reds secretary Roger Watson told BBC Sport.
"He's really keen to take the challenge on so it was a no brainer really."
Watson says Larkins' links with young players in the county is one of the main reasons he was selected for the job.
He led Truro College to Daily Mail national cup final success in 2009 as well as nurturing the talents of Worcester's Josh Matavesi and Cornish Pirates prop Jack Andrew.
"We hope he can reinvigorate the younger end at our club," Watson said.
"We're looking to get the second team running again and the colts up to full strength and really move the club forward."
But Redruth's will mean that Larkins will have to work within very tight constraints.
"Player-wise he's going to be working with an extremely limited budget because finances are tight," added Watson.
"But we want him to bring players to the club who want to play for Redruth as well as keeping the existing boys there.
"We have a very good pool of players but the pool's not as big as we'd like it to be."