Plymouth Albion: Canada's Sean-Michael Stephen retires
Last updated on .From the section English Rugby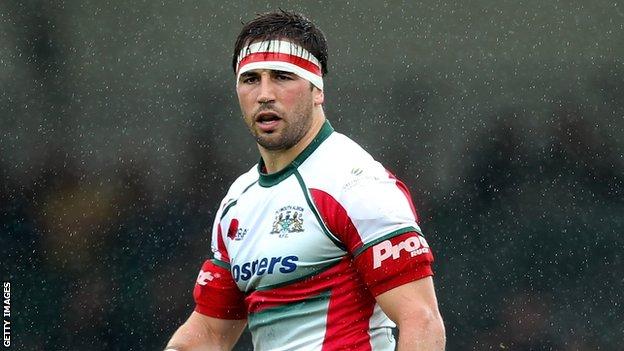 Plymouth Albion's Canada international forward Sean-Michael Stephen is to retire at the end of the season.
The 31-year-old, who's been capped 22 times by his country, ends a six-year spell at the Brickfields to return to his native Canada to attend university.
Stephen, who played in the 2007 Rugby World Cup, joined Albion from French side AS Beziers Herault in 2008.
"My primary reason for finishing is my family but my body and mind is telling me now is the time to stop," he said.
"In my six years playing for Albion the club has gone through many changes on and off the field but I will miss the camaraderie of the players and the lifestyle of being a professional rugby player."
Stephen, who was has been at Albion through a tough series of events.
The club have seen and come close to relegation from the Championship during his time at the Brickfields.
"The isn't a great deal of loyalty in professional rugby and to stay six years at Albion is great credit to Sean-Michael," said head coach James Shanahan.
"There have been many ups and downs at Albion over the last six years but during that time Sean-Michael has shown a lot of character.
"It is unfortunate for us that Sean-Michael has decided to retire but I respect his decision."