Outgoing Redruth boss Ashley Morcom wanted to stay at club
Last updated on .From the section English Rugby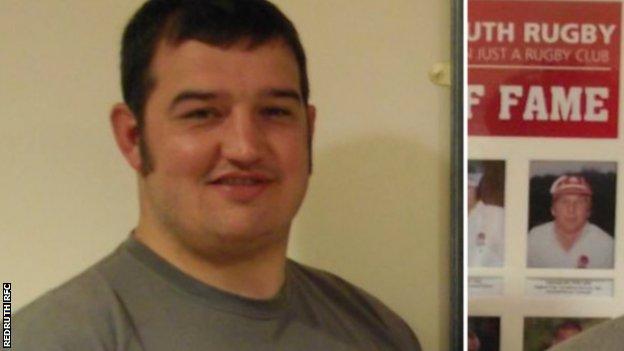 Outgoing Redruth head coach Ashley Morcom says he would have liked to stay at the club in some capacity.
Morcom, who took charge of the side in December after is after Saturday's clash with Cambridge.
The Reds have as head coach for next year and Morcom is not part of the club's plans.
"I would like to have stayed in some sort of capacity, maybe as a forwards coach or second-team coach," he said.
"But I'm the sort of person that likes to plan his life. I can't wait for people to say 'we want you as the second-team coach'.
"It's a bit disappointing. Maybe their views are that they have a new coach coming in and they've got to make a clean cut and start from scratch again.
"It's their decision. That's what they've made. I took the decision because I need to make plans for next season."
Morcom has steered the club away from the relegation places in National Two South after a turbulent year off the field
"I hope they're going to be in a better state, and they've got to be in a better state," Morcom said.
"We haven't paid anybody since Christmas. We've been travelling budget-style using minibuses and trying to save money as much as possible,.
"They've got to be in a better position than what they are this year, but I don't know what the finances will be next year whether they'll be paying players or a coach or not."