WRU chairman David Pickering says 2015 World Cup will be best
Last updated on .From the section Rugby Union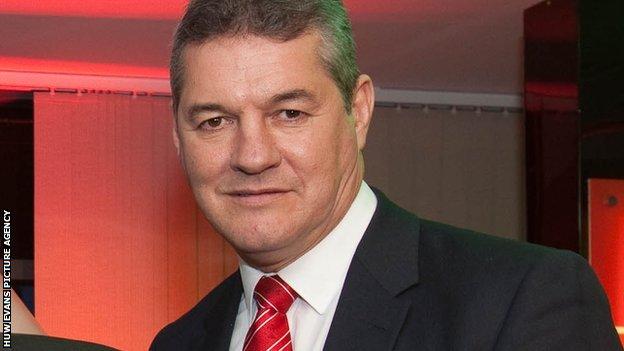 Welsh Rugby Union chairman David Pickering says the 2015 Rugby World Cup is going to be the best event of its kind.
Tickets for World Cup are due to go on sale on 12 September, 2014.
"We are already assured that this is going to be the best Rugby World Cup ever. There is absolutely no doubt about that," said Pickering.
Speaking at a launch of World Cup tickets Pickering added: "It's going to be a wonderfully successful tournament... Record numbers of supporters will be coming to the UK."
Pickering said the price of tickets for children especially offers good value.
"If you are a child you can buy your tickets for £15 which is quite unbelievable."