Scotland: Vern Cotter will scrutinise everyone - Matt Taylor
Last updated on .From the section Rugby Union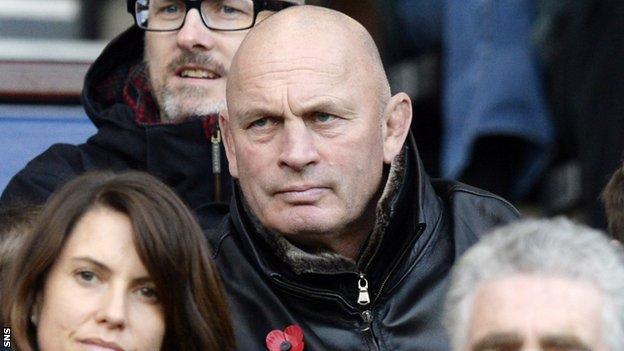 Defence coach Matt Taylor says the backroom staff as well as the players will be under scrutiny when Vern Cotter takes over as Scotland team boss.
"I would not say I am nervous, I am looking forward to it," said Taylor. "He is everybody's boss, so I suppose everybody is looking to impress.
"Any match now is important in the build-up to the World Cup."
Glasgow Warriors have a strong defensive record under Taylor's guidance and he believes that his work with Scotland has also met the New Zealander's approval.
"I have had a few chats with him and he seemed to be happy and impressed with my work when he was over for a week earlier in the season," said Australia-born Taylor.
"I have learned a lot of different things from all the coaches I have worked with. That is why I like working with new people. You improve yourself."
Having left the French Top 14, Cotter has 16 games to turn Scotland from a team who have won only two of their last eight matches into one capable of competing at next year's Rugby World Cup.
He officially takes over touchline duties from Scott Johnson, who becomes director of rugby, when Scotland's summer tour gets under way against the United States on Saturday evening (Sunday, 1:30 BST) in Houston.
"There are a couple of guys who have not been capped on this tour - the likes of Finn Russell, who has popped his head up in the last six months," said Taylor.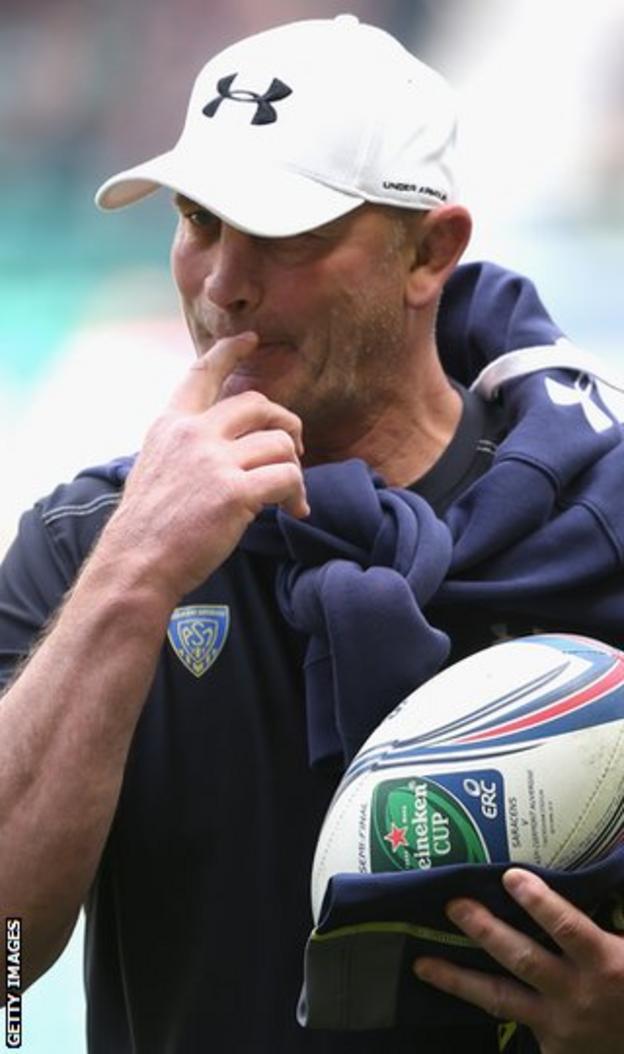 "If he has good tour, I'm sure he will be in contention to be a fly-half, maybe even the starting fly-half, at the World Cup depending on how he goes at this level.
"The new guys have to put their hand up. We have 16 Tests before the World Cup, so every one is important.
"Vern will be scrutinising every player and I would have thought that, by the Six Nations, he will have in his head who is going to be the likely top 23."
USA, who will be in Scotland's World Cup pool next year, are ranked eight places below the visitors at 18. But Taylor, who played for a season in Houston when he was in his early 20s, is warning his players to expect a tough game.
Ireland had a narrow 15-12 win in the same stadium last year, when the heat appeared to favour the hosts.
"The Americans are a very physical bunch," added Taylor. "They are big guys and usually enjoy the strength and conditioning part of it.
"They ran Ireland close at their home park, so it is going to be a tough game, especially with the heat.
"Last year, when we played our first tour game against Samoa, I think the heat took a bit of sting out of our players. Whether we talk about that or just do our best mentally to embrace that, we have to be smart about it."
Meanwhile, fly-halfs Ruaridh Jackson and Tom Heathcote have swapped places for this month's summer Test tour schedule.
Heathcote, who has signed for Edinburgh, will now be part of the Scotland touring squad for visits to Argentina (21 June) and South Africa a week later.
Jackson, meanwhile, joined the squad in Texas on Sunday ahead of Saturday's Test and he will also be in the group that will take on Canada in Toronto on 14 June.