London Welsh: Sandford, Rowley, Liston, Goodhue & McNally sign
Last updated on .From the section Rugby Union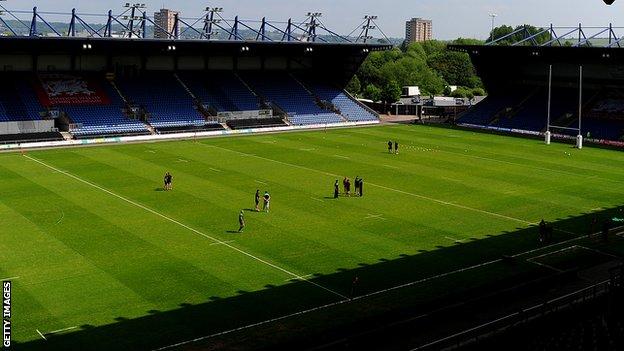 London Welsh have made five new signings, including 25-year-old ex-London Irish lock James Sandford.
The Premiership-bound side have also added Paul Rowley, 26, Jesse Liston, 20, Cameron Goodhue, 27, and Josh McNally, 23, to their ranks.
Goodhue spent last campaign with Worcester while Rowley played for Plymouth Albion and back row Liston made 27 appearance for Blackheath.
Royal Air Force senior aircraftman McNally played with Henley Hawks.
"Josh caught my eye last year when we played Henley in a pre-season friendly.
"He's 2.01m (6ft 7 ins) and 122kg (19st) and he really impressed me in that game at Dry Leas," head coach Justin Burnell said.
"James is very experienced and has a tremendous attitude. Jesse has just returned from England Counties duty in Georgia, Paul impressed against us last season for Plymouth Albion in the Championship and Cameron has Super 15s experience."