England must learn from ruthless New Zealand - Guscott

By Jeremy Guscott
Rugby Union analyst, BBC Sport
Last updated on .From the section Rugby Union208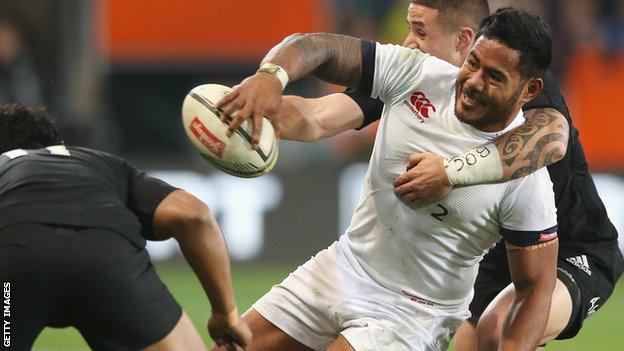 One positive that has come out of this tour is that, after the first two Tests, England now know that they can beat New Zealand.
They had the opportunities to win those two Tests - they created pretty clear chances but did not finish them and England could have won either of those matches, if not both.
In every area of the game I felt England did reasonably well. I'm not talking about New Zealand's intensity - I'm talking about England playing as well as they could.
The only other thing you could wish for is to be so good that you beat New Zealand 3-0, but it's going to take some team to do that.
Less tinkering required
I truly believe England have strength in depth in quite a number of positions, if not all of them, and now it's a question for head coach Stuart Lancaster to get his selection spot on.
England put in a great performance in the first Test, but the changes he made for the second Test caused problems, and making more changes for the third Test caused further problems.

From that exercise he will realise he can't tinker with the team much and expect them to be at their peak.
I think he probably knew that, though, and this tour has confirmed that for him.
It's better to find out now rather than in the Six Nations or the World Cup itself.
Physical condition needs to be better
England's fitness needs to improve and I don't buy the excuse that they've played a long season.
These are professional guys with sport science and conditioners to make sure they're in the right shape to play as well as they can.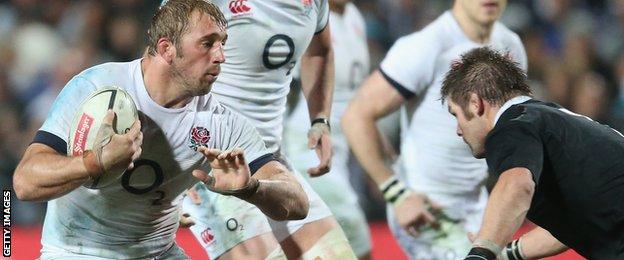 A lot of this is mental as well as physical. If you are not in the right physical condition to play, then don't play. They should know if they are because they are tested all the time.
Chris Robshaw didn't look too tired. He has got himself in peak condition to play for England and his club and that's where every player needs to be.
For me, their physical condition needs to go up a couple of notches for them to be able to play at the intensity that is required.
The intensity of the All Blacks and decision making
If New Zealand play at their highest intensity then very few sides, let alone England, can live with them.
The All Blacks have pretty much everything right but are still continually looking to improve.
They're in the best physical shape and their core skills are sensational, as we saw in the first half of the third Test when they scored four tries as the rain came down.
I'm not sure how many of the England side ever play at the intensity required against New Zealand. Saracens blew Clermont Auvergne away in the semi-finals of the Heineken Cup, but it's still quite a few notches down from facing the All Blacks.
If you look at the third Test, it sums up the whole of the series for me. New Zealand were so much more ruthless at finishing the opportunities they created.
When Marland Yarde gets close to the line, he seems to want to score more than anything, but he needs to learn the awareness of looking to the right or left because you can't always score them yourself.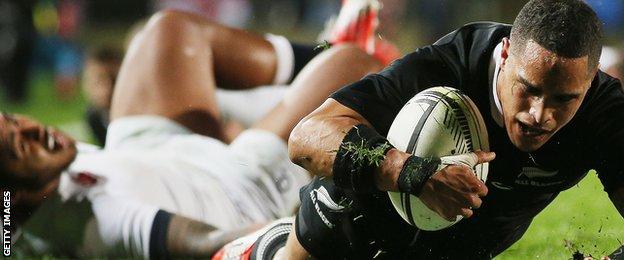 When Yarde made a break in the second half of the third Test, I don't know whether Luther Burrell outside him wasn't screaming loud enough or if Yarde simply felt he could score.
There was a big blunder by New Zealand in the second Test when Aaron Smith tried to dummy and got absolutely nailed, but generally the All Blacks make the right decision. If any team wants to get near them, they have to do the same.
The best team in history
New Zealand are going to go on and break the record for most consecutive Test wins for a tier one nation and prove themselves the best in history.
Twelve months unbeaten proves how good they are and the more games they win, the greater they become.
I applaud them and their first half on Saturday was sublime. When New Zealand get near the line, their intensity ratchets up four or five levels and they make very few errors.
That's the difference. They're clever, smart, intelligent, fit, clinical, efficient rugby players and I feel privileged to watch them. Every time they go out on the field, it really is a special moment.
Uncertainty over team selection and overall marks
The England team was pretty settled after the Six Nations, but after one game on tour it was all change with big questions over the right combination at centre.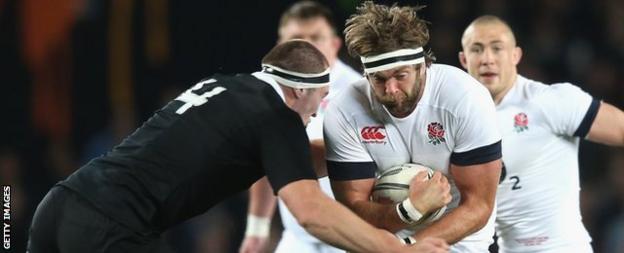 At hooker Rob Webber had a brilliant tour and has made Lancaster's life difficult over whether he chooses him, Dylan Hartley or Tom Youngs.
Geoff Parling has shown leadership with his performances and has pushed himself back into the reckoning.
England can beat New Zealand in a one-off game, but they're clearly not good enough to beat them in a three-match Test series.
The beauty of the World Cup is that they would only have to play them once, whether that's a semi-final or final.
England have proven they can play at this level, they just haven't done it consistently.
The third Test was not their best day so they've taken two steps forward and one back, but that's the difference between great players and good players.
Overall, I'd give England 7.5/10 for the tour.
Jerry was talking to BBC Sport's James Standley