Mike Blair: Springboks will provide sternest Test of summer tour

By Mike Blair
Former Scotland scrum-half
Last updated on .From the section Rugby Union16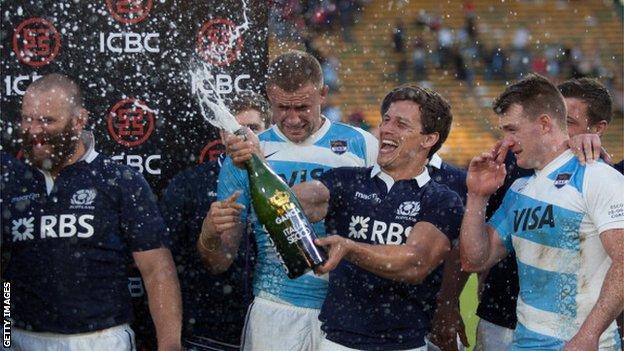 With each passing week of this four-week tour, the Test matches are getting more challenging for Scotland.
There were two cracking tries, both owing much to the work of winger Tommy Seymour, and for the second time in the past four months Duncan Weir showed he has the temperament to slot a crucial kick under pressure.
The performance was by no means perfect, with the Argentines forcing 10 turnovers at the tackle/breakdown area.
The Pumas are building a strong tradition in this facet of the game - present through their U20s and U17s squads - at the ability to tackle low, jackal on the ball and hold on like a limpet.
They do it from 1-15 on the pitch with stand-off, Nicolas Sanchez, an unlikely specialist.
It is an area that Scotland need to progress in, especially in the backs. From last Friday night's game, only Grayson Hart, at scrum-half, made a positive impact from a jackal attempt, with only six efforts from the backline personnel made throughout the game.
Against the South Africans tomorrow, whose game is based mainly on power, winning collisions and momentum, it will be crucial to slow the ball down and that means tackling low and having real dig in the contact zone.
If they get their big men on the front foot with the ball on a plate for Fourie du Preez then it will be a long day at the office for Vern Cotter's men.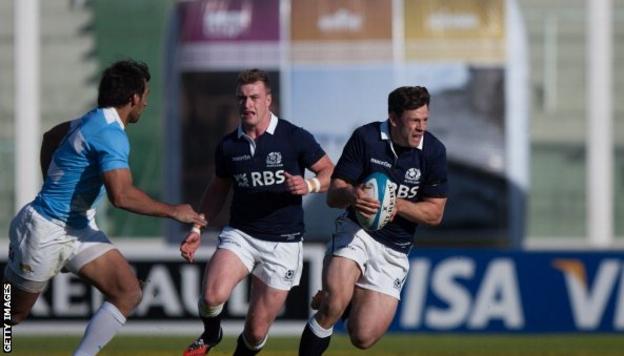 The other key area of defence is the lineout maul. It will be a battle of the minds as Jonathan Humphreys' men will look to second guess whether the South African pack will shift drive, like they have done so effectively against the Scots in the past two games, or whether they will rely on raw power through the middle.
I would like to see Scotland not engage in the maul and look for accidental obstruction.
Some coaches may see this a waving the white flag, but I see it as an effective defensive ploy when performed at the right times. It also puts the element of doubt into the South Africans as to what to expect.
I feel Scotland will have to look at their own first phase attack in a slightly different manner than the Argentina game, especially off lineouts. Peter Horne or Nick De Luca were given the ball early and told to give the forwards front-foot ball.
They are not the biggest men and I fear if there isn't some deception then the enormous South African back row will swallow them up. I think Weir can stand wider off lineouts so that the 9-10 pass can take out the effectiveness of their back row.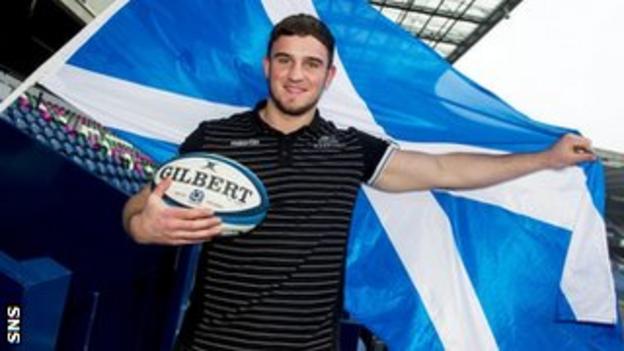 I feel Horne's selection in particular should enable Scotland to play with two first receivers but he is spending too much time clearing rucks or carrying ball into traffic. He needs to be selfish to enable himself to play a playmaker's role.
Henry Pyrgos added real tempo when he came on for Hart, who had had a solid starting debut. Pyrgos should continue the tactic this week with quick tap penalties, changes of direction and keeping the defence guessing.
A structured South African defence is very difficult to break down but when decisions have to be made then errors will occur.
It does not get much more challenging than South Africa in South Africa for your first cap.
He is a great talent and, although it has maybe come a bit sooner than he might have thought, many rugby men in the know have had him tipped for the top.
The environment tomorrow will provide an excellent platform to showcase his skills...