Cornish Pirates chief Ian Connell eyes new stadium for 2016
By Brent Pilnick
BBC Sport
Last updated on .From the section Rugby Union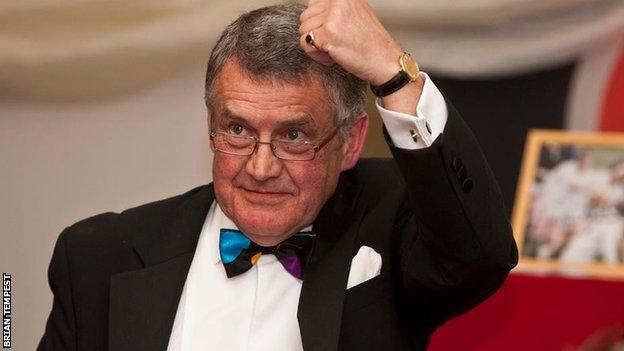 The new chairman of the Cornish Pirates says he hopes the club will be playing in a new stadium in Truro by the start of the 2016-17 season.
Ian Connell has taken charge of a seven-strong new board of directors.
They took over on 1 July after owner
"We're encouraged that during the course of this year we'll get the necessary approvals to start the build so we can play in the stadium by season 2016-17," Connell told BBC Sport.
"I think Cornwall deserves a first-class community facility.
"We want to play in that facility and we know that it'll be in Truro and that will be a good move for the Pirates being more in the centre of the county."
Yorkshire-based businessman Connell has been part of the Pirates board since May 2011 and is one of two directors from Evans' time in charge who have joined the new board following Evans' sale of the club.
His wife grew up in the county and Connell splits his time between his Yorkshire base and a home in St Austell, and watches every Pirates game both home and away.
The Pirates' current ground at the Mennaye Field does not meet the minimum criteria for Premiership rugby and the club have been at the forefront of the long-running campaign to build a stadium for the county.
In 2012, Cornwall councillors to help pay for the building costs, but developers Inox have
"My role here is to assist in the transition of a very successful past 20 years into a new era," added Connell.
"In the short term, hopefully we'll be relocating into a magnificent new-build stadium in Truro and be a strong contender in the Championship and hopefully competing at the top of that Championship in the next few years.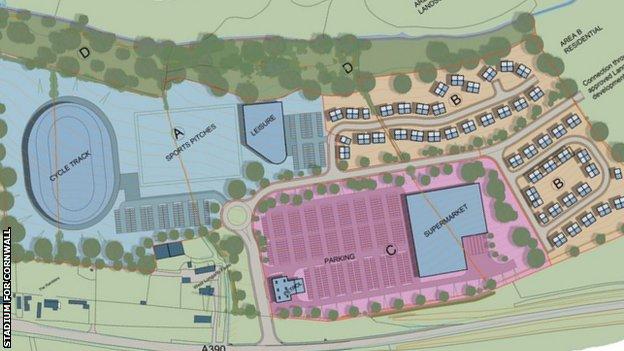 "We have clear ambition to get to the top and be competing, but playing an exciting brand of rugby in a traditional hotbed of rugby down in Cornwall."
Connell was keen to praise former owner Evans, who took the old Penzance & Newlyn RFC into the era of professional rugby and funded their rise from the local leagues to the second tier of the sport in England.
"We have to recognise the huge achievement and commitment that Dicky made to the Pirates," he said.
"I'm not just talking about his financial commitment but also the very forthright financial leadership that he provided.
"That's a huge legacy that we as the new board recognise and we need to take that legacy forward and try to build on that as we move into a new and more successful era, recognising where we are - in the top 24 clubs in England."