Piri Weepu: London Welsh count on World Cup winner's leadership
By Owen Rawlings
BBC Sport
Last updated on .From the section Rugby Union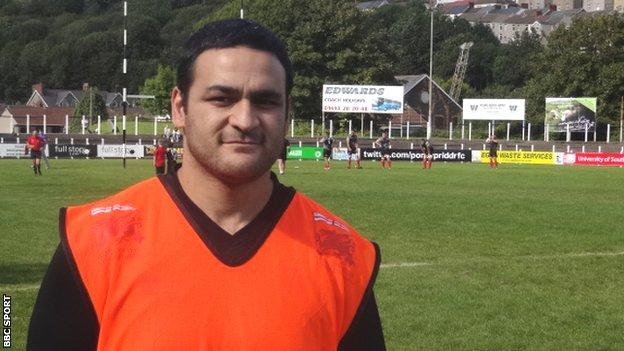 London Welsh are hoping World Cup-winning scrum-half Piri Weepu can help provide the leadership to keep them in the Premiership this season.
"He's a game-breaker," Welsh head coach Justin Burnell told BBC Sport.
"His attributes are just phenomenal but the biggest thing we require is leadership - he certainly brings those leadership qualities in abundance."
Weepu - described as "world class" by London Welsh president John Dawes - only arrived in the country on Thursday and met his team-mates for the first time when he was a water-boy at Saturday's pre-season friendly against Welsh Premiership champions Pontypridd, which the Exiles won 40-12.
Burnell, who also praised Weepu's kicking game, added that he hoped the Maori half-back will work with some of the younger players "and guide us in the right direction".
Exiles president Dawes, the 74-year-old former Wales and British and Irish Lions captain, believes Weepu will thrive at the club.
"Playing with London Welsh he'll have the opportunity to display his strong points, which will benefit London Welsh," Dawes told BBC Sport.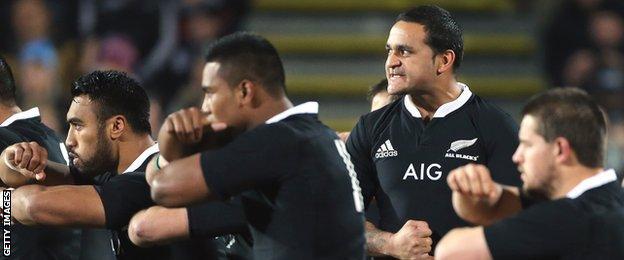 "I think he'll find himself very popular with London Welsh."
Weepu's signing is a statement of intent from the Exiles, who beat Bristol in the English Championship final in June.
Three seasons ago they were promoted to the Premiership for the first time but were relegated after a single season in which they won just five games, only to bounce back at the first attempt, and Burnell is confident his squad can retain their Premiership status this time.
"We've got some very, very good players but the biggest strength we've got is how quickly we just all gelled together on and off the field," he said.
"We're pretty straight forward and pretty honest with each other.
"It's an honour to be part of the best club league in the world, but you've got to win games - that's the biggest thing for us."
Weepu, who started for the All Blacks in their 8-7 World Cup final win against France in 2011, suffered a minor stroke in March and subsequently had a heart operation, but has made a full recovery.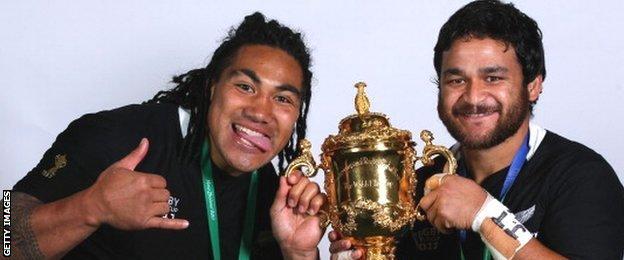 The scrum-half - who was scouted by Welsh at the Singapore World Club 10s along with another new signing, Brumbies back-row forward Lachlan McCaffrey - began his career at Wellington and played Super Rugby for the Hurricanes and Blues.
He was shielded from the media at Sardis Road on Saturday and started his Exiles career as a water-boy, with Burnell insisting: "Although he is an All Black World Cup winner he is still classed as no different to our younger players.
"He was the head water-boy so he was running around doing all the duties, which is good - he has to buy into what we're doing."
And former Wales centre Sonny Parker, team manager at London Welsh, said Weepu was happy to carry the drinks.
"I don't think it matters to him, as long as there is a rugby pitch and a rugby ball," Parker said.
"I asked him if he wanted to come down and be water-boy and he said 'yes, happy days'.
"He was water-boy for his club back home so he's got some experience, but there's no banter going on, I think the boys have too much respect for him."