Scrum V wants to know about your rugby club characters
Last updated on .From the section Rugby Union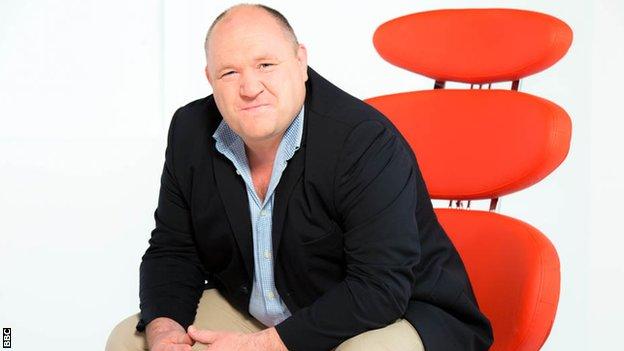 BBC Wales' television series Scrum V is back for a new series and wants to hear about the characters and local legends connected with rugby clubs around Wales.
Presenter Ross Harries will be joined throughout the 2014-15 season by some of the finest rugby pundits around to discuss the talking points from all the action, with the first programme kicking off on Sunday 7 September.
Reporter Rick O'Shea will also be on the road visiting local clubs to find out what makes them unique and also what they might be doing to mark the centenary of the start of the First World War.
Scrum V is keen to hear your stories and how clubs are remembering the local players that lost their lives in the conflict, so please email us at: scrumv@bbc.co.uk.
Rick unfortunately won't be able to visit every club you tell us about, but a selection will feature on the programme throughout the 2014-15 season.