Justin Burnell defends London Welsh Premiership signings
Last updated on .From the section Rugby Union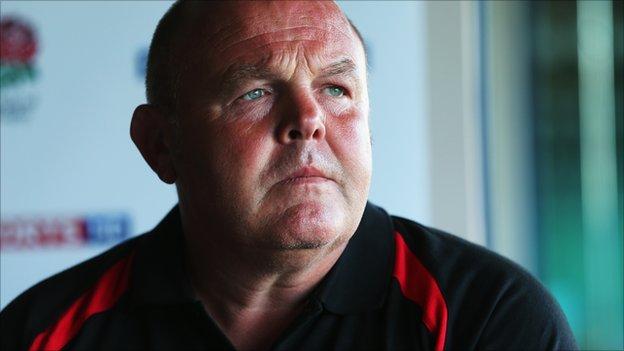 London Welsh head coach Justin Burnell has defended the number of signings the Premiership newcomers have made.
But Burnell says too much is being made of their summer recruitment drive.
"Everyone seems to be getting bogged down with the number," Burnell told BBC Sport. "We are no different to anyone else who has brought five or six players in."
Welsh were promoted after beating Bristol in a two-legged final following an intense season in the Championship.
But Burnell says the spirit and solidarity of the squad that got them promoted still remains at the Oxford-based club.
"You hope they can fit into the environment and can adapt to what we are trying to achieve, rather than change absolutely everything for one or two individuals," he said.
"If you look at the business end of the season, the back-to-back wins against Leeds and Bristol, of the 32 players who played in that, 26 are still on board.
"You can look at it different ways. How we are looking at it is that everybody was a major part of our Championship success but like anything else when you want to take it to another level you have to change the calibre of what you are working with, which we have done."
Among the 25 new players Welsh have signed New Zealand World Cup winning scrum-half Piri Weepu and former England fly-half Olly Barkley.
But having been relegated after just one season in the Premiership during the 2012-13 campaign, Burnell insists their ambition is more than just to avoid the drop.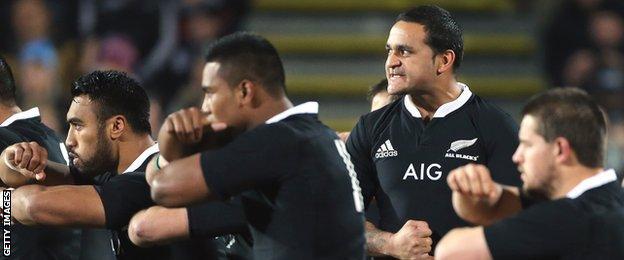 "We want to be able to compete," he said. "It would be negative if we used the usual cliches of 'every game is a cup final' and 'we just want to stay up'.
"There's more to it than that because we want to do ourselves proud. We're not here only to survive. We need the mindset that on any day we're capable of picking up points."
Of the games Burnell is looking forward to he says Leicester stands out the most, and he is relishing their return.
"It's great we are now playing against Sarries and Bath, Northampton and Leicester," he said. "It's a great place to be. I've always been a massive fan of Leicester. I always have. I get on well with [former Tigers player] Dean Richards. I'm looking forward to going to Welford Road."
Welsh's preparation for their last stint in the Premiership was confirmed late because of ground suitability issues. The club were also deducted points for fielding an ineligible player.
And Burnell believes they will be better prepared this time around but insists the club have nothing to prove.
"Last time everything was thrust on them," he said. "They won six games which was a fantastic achievement. I wasn't part of London Welsh then but the people who were have been more than willing to share their experiences.
"We don't have a point to prove internally. We've got there because of our ability and the way we will stay in there is through hard work. The people we've got anything to prove to is our fans and we really want to build a fortress in Oxford and attract more fans. The way to do that is to beat some of these big boys."