Rugby's riches must not hurt England - Bath owner Bruce Craig
By Chris Jones
BBC Radio 5 live
Last updated on .From the section Rugby Union164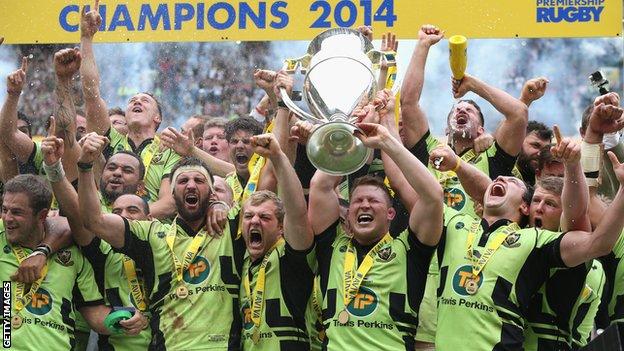 Bath owner Bruce Craig says rugby union in England must not follow the football model, regardless of how much money comes into the game.
Craig - who is also vice-chairman of Premiership Rugby - has been influential in securing clubs greater power to run their commercial affairs.
But he is adamant they must continue to provide a wealth of home-grown players to serve the national side.
"One of the fundamental things in English rugby today is to make sure we have a very strong England national team as well as a very strong club culture," he told BBC Radio 5 live.
The high number of foreign players in football's Premier League is perceived by some to have had a detrimental impact on the England team, who failed to qualify from their group at this summer's World Cup in Brazil, with young England-qualified players struggling to find first-team football at top sides.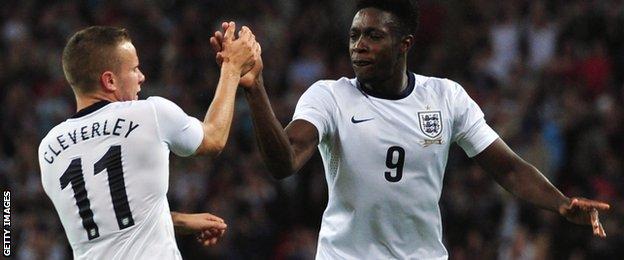 "A huge amount of international players are coming into English football and you have repercussions," Craig added. "Liverpool, Manchester United, Manchester City, Arsenal - they are all fabulous clubs, but they are almost international teams."
In the Aviva Premiership, clubs must average 15 England-qualified players - through birth, ancestry or residency - in their match-day squad of 23 in order to continue to receive payments from the Rugby Football Union (RFU).
That equates to 65% and the league average across the 2013-14 season was over 70%, the highest ever, while Harlequins - with more than 40 England-qualified players in their senior squad - fielded nearly 90%.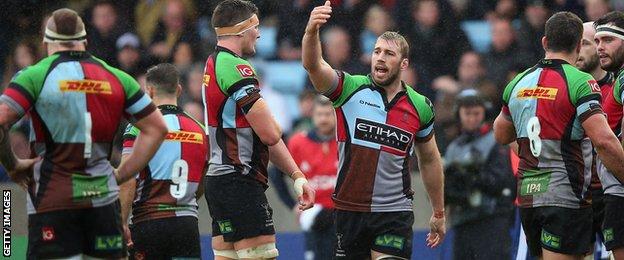 And Craig maintains this is the way to give the national team the best opportunity to be successful.
"The strong club structure is feeding into a very strong England team, and the only way to do that is to make sure there are a considerable number of English youngsters coming from school, through the academies and into the main competition," he continued.
"There are very positive signs for English rugby going into the World Cup year."
The same cannot be said of France, where an influx of foreign players to the Top 14 has left head coach Philippe Saint-Andre bemoaning the lack of depth at his disposal.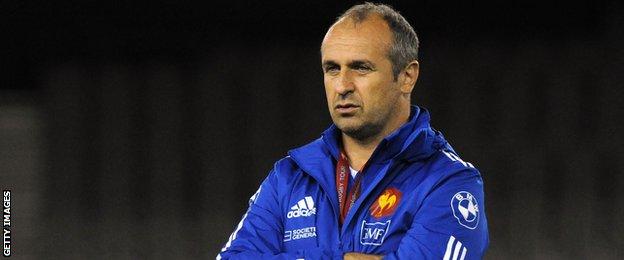 "They've done certain things very well, but those things have repercussions. They've brought in those foreign players, but the national team don't have enough players who are French qualified," Craig continued.
"They would like to emulate the England system. But we have things to learn from them in terms of commerciality and making sure the audience is increased."
With that in mind, Craig says he would be open to moving some live club rugby union matches to terrestrial television in the future, in order to increase exposure to the game.
Premiership Rugby currently has a lucrative broadcasting agreement with BT Sport, while Sky Sports and BT will share the rights for the new European Rugby Champions Cup.
But Craig believes rugby union may have to move into the terrestrial market for some live matches.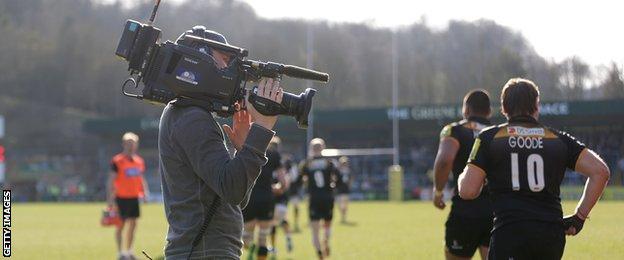 "I think it would be very good to have some free-to-air exposure of club rugby," he said. "But there's a fine balance between the money coming into the game and getting more interest in the game.
"I look at the number of spectators in France, which is far greater than in England. They have actually put European rugby on terrestrial television - two games a weekend - and that fostered an interest in the domestic game, which then drove the subscriptions. So over a period of time the numbers have grown. It's a longer-term game.
"It definitely needs to be looked at. You need that pay-per-view element from a commercial point of view. But from a national interest point of view, it would be great to see some of the big club games [on terrestrial television].
"Those games I'm sure would generate 2/3/4 million people. We don't get that at the moment."