Ex-Wales captain Michael Owen says residency rules are 'joke'
Last updated on .From the section Welsh Rugby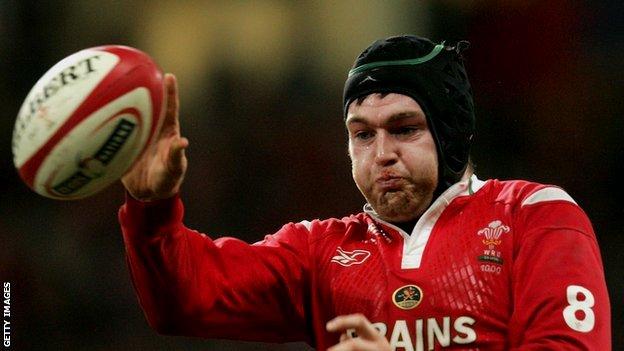 Rules allowing rugby players to represent another country through residency are "a joke", according to ex-Wales captain Michael Owen.
"They have to change the eligibility rules, it's a joke," Owen, 33, tweeted.
He also told BBC Radio Wales: "I lay the blame at the door of the administrators."
Steenkamp, 27, will arrive at Liberty Stadium in late September to bolster a pack that has lost two Wales British and Irish Lions in Ian Evans and Ryan Jones.
Another South African, Rynier Bernardo, 23, is their other time-serving player.
Scarlets also have two South African locks in Johan Snyman and George Earle, who are one year into their residency period.
Each region is allowed to recruit eight non-Welsh qualified players but two of them must be able to qualify for Wales on residency.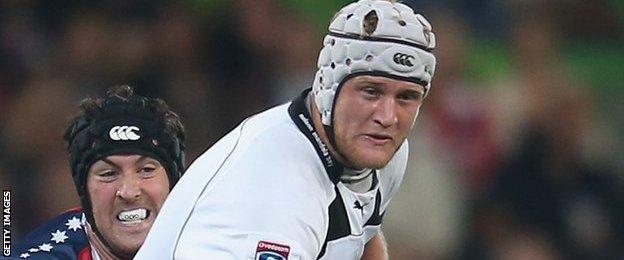 Owen, who jointly led Wales to the 2005 Six Nations Grand Slam following injury earlier in the tournament to Gareth Thomas, is unhappy with the International Rugby Board [IRB] rules that allow such a scenario.
"I haven't got anything against any of the people who are doing it or the clubs for doing it or exploring the concept and [Wales coach] Warren Gatland and everything like that - I totally understand why he would do it; because it gives you a better chance of winning and of being as good as you possibly can be," he said.
"But I lay the blame at the door of the administrators, the IRB and everything, because it seems pretty cheap to me to be able to just come to a country, live there for three years and just be a professional rugby player."
The former Pontypridd, Dragons and Saracens player has no issue with foreign-born players seeking to switch countries if they have grand-parental or parental links but questions those taking the residency route.
"He's not making any real sacrifices or any real commitment to the country. You're just coming there to be a professional rugby player," he said.
"And I can't see how it's feasible for international rugby to allow people to do that."
He added that the residency system was "grossly unfair".
"It just means if you're the richest nation or whatever, you may as well just recruit as many players as you can and it undermines the stuff that's going on in the academies and things like that," he said.
"It's completely against the ethos of international rugby."