Ed Slater: Leicester and England lock keeps World Cup in mind
Last updated on .From the section Rugby Union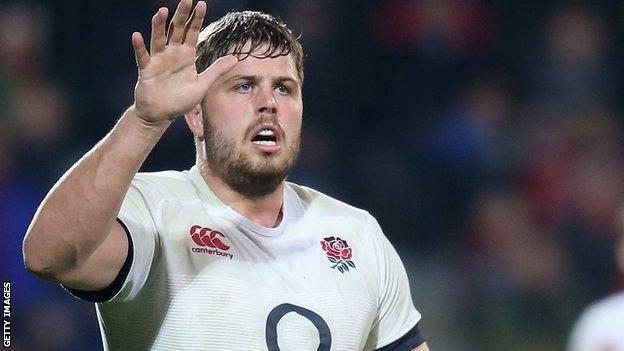 Leicester captain Ed Slater wants to return from injury by March to give himself time to prove his fitness for next year's World Cup.
"You kind of delude yourself," the Englishman told BBC Radio Leicester.
"In my head, I will take six or seven months. Nine months is probably the worst-case scenario."
Slater was part of England's Elite Player Squad last season, but was injured playing for the midweek side against Crusaders on the summer tour of New Zealand.
He had surgery late last month and England head coach Stuart Lancaster has been in touch and reassured Slater that he still has time to make an impression before the final squad is named for the World Cup, which starts in September 2015.
However, Slater joked that club boss Richard Cockerill, was less encouraging
He added: "I had a chat with Cockers the other day and I said it would not be nine months it would be six or seven, and he kind of laughed at me.
"If I can myself back for March or April there are six, seven or eight games to prove my fitness and get some form together before they pick a large World Cup squad."
Slater is convinced he made the right decision to undergo surgery, rather than trying to play on and risk causing further damage.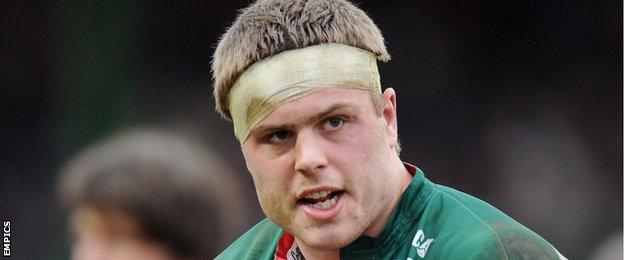 "The way I look at it is that it needed to be done," Slater said. "If I had carried on and got through I would probably be compromising the rest of my knee.
"My knee needed to be done it is as simple as that. I have a long time to play afterwards - eight or nine seasons hopefully if my body will allow it - so that is what I am focusing on.
"It's a chance for me to get fresh fit and strong there is still a lot to play for."