Plymouth Albion get suspended one-point deduction in B&I Cup
Last updated on .From the section English Rugby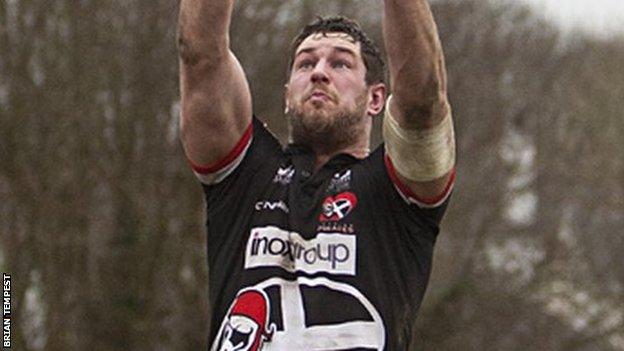 Plymouth Albion have been handed a suspended one-point deduction from their British & Irish Cup group for breaching rules on head injuries.
Neale Patrick came off the field to be assessed following a head injury against Leinster A last month and was replaced temporarily by Eoghan Grace.
But the RFU says players can only be temporarily replaced in Level One games, like the Premiership.
Patrick returned after the assessment, before being replaced at half-time.
Championship clubs play in Level Two, and the British & Irish Cup is considered a Level Two competition, so Patrick should not have returned to the pitch.
The suspended one-point deduction is in force for the remainder of this season's British & Irish Cup.
New rules on the were unveiled by the RFU last month, with one Welsh study saying multiple blows to the head while playing rugby