David Pocock: Ex-Wallabies captain chains himself to digger
Last updated on .From the section Rugby Union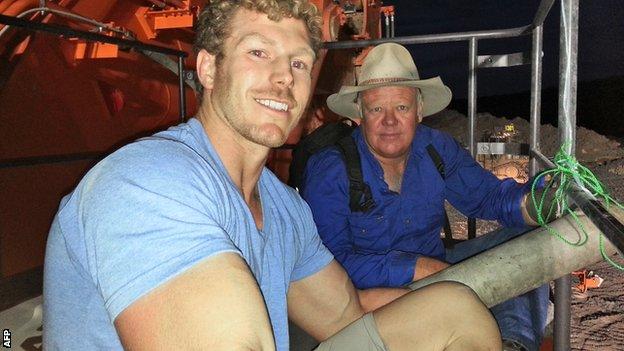 Former Wallabies captain David Pocock has been given a written warning by the Australian Rugby Union after chaining himself to a digger during an environmental protest.
The Zimbabwean-born 26-year-old was locked to the machinery for 10 hours before being arrested.
Protesters were objecting to the Maules Creek mine in the Leard State Forest.
"We expect his priority to be ensuring he can fulfil his role as a high-performance athlete," the ARU said.
Police said a 26-year-old man from Canberra was due to appear in Narrabri Local Court on 14 January.
About 30 protesters formed a blockade at Whitehaven Coal Ltd in New South Wales, with seven chaining themselves to equipment.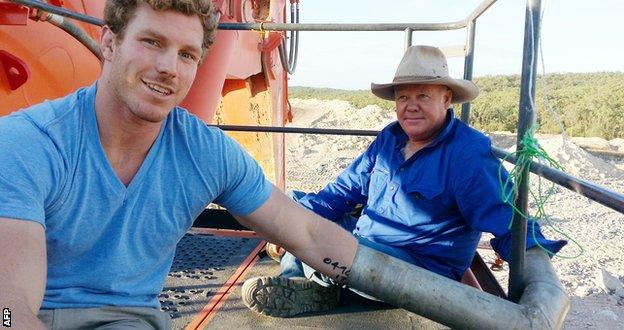 The Maules Creek project is set to be one of the world's largest open-cut coal mines, with construction on the site starting in January this year.
Pocock said: "In 2014, to put a coal mine in the middle of a state forest just doesn't seem to make any sense. The local people are not only concerned about the effects of this mine on the climate in the future but also how it affects the water table."
The flanker, who has won 45 international caps but has not played since having knee reconstruction in March, was made Australia captain in 2012 but has been sidelined by knee problems since.
He had knee reconstruction in 2013 and required another this year after damaging his anterior cruciate ligament in only his third match back.