James Shanahan: Plymouth Albion head coach retires from playing
Last updated on .From the section Rugby Union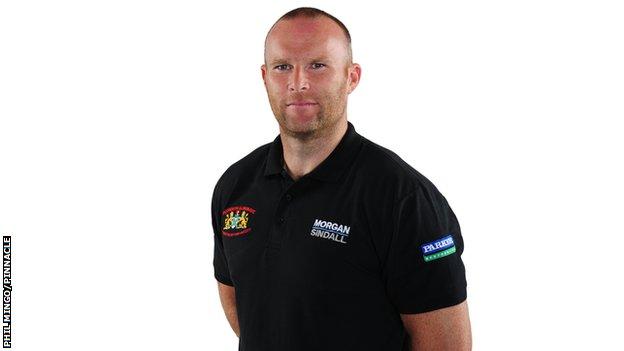 Plymouth Albion head coach and stand-in fly-half James Shanahan has retired from playing competitive rugby.
The 37-year-old has played 500 matches in 21 seasons for the likes of Exeter, Bedford, Cornish Pirates and Cambridge.
Shanahan, who made his decision after first-choice fly-half Declan Cusack returned from injury.
"It was pretty difficult as I still love playing, but once Declan came back it was always my intention," he said.
"As long as I'm coaching in the Championship, and remain in the Championship, I won't play any more.
"If anything bad happens to me and I drop down a level then I might pick my boots back up, but the idea is not to play again.
"I've had 21 seasons, 500 games, so that's not a bad little record."
Shanahan's first game without having to think about donning his boots was a success, as his side registered their first win of the season by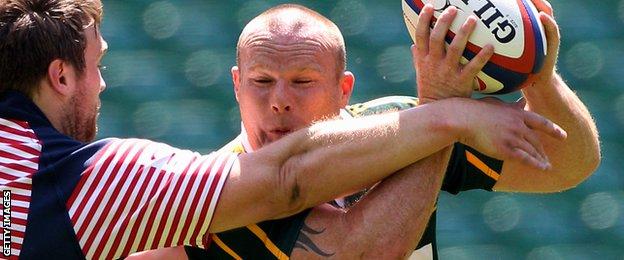 "I'm very proud of the guys," England Counties coach Shanahan told BBC Radio Jersey. "They've taken a lot of flak and I've taken a lot of flak, which you can say we've deserved as we've not been winning games.
"But it's not for the want of working hard and trying. For the last few weeks the boys have really stepped up.
"I knew the win was coming. Obviously, I'd liked it to have been in the Championship, but I'll take it in the British and Irish Cup.
"It's something to build on and get some momentum from so when we get back into the Championship we can turn things around."
Plymouth sit bottom of England's second tier competition, eight points behind Moseley in 11th spot.